The first ever podcast series about sherry wines in English
OVERVIEW
William Somerset Maugham said sherry is the civilized drink.
Indeed, it is. But how much do we know about this hyper versatile and timeless wine?
We're launching the first ever podcast series dedicated to sherry wines in English. This is for all the sherry-curious sommeliers, wine professionals, collectors, wine aficionados and foodies.
Titled THE SHERRY ROUNDTABLES, the vision for the series is to bring together various experts in wine, spirits and gastronomy to join us to discuss and learn more about current hot topics related to sherry.
Each episodeincludes 4 guests and a host, all sharing a copa of their favorite sherry tipple.
Join us to dive deep into Spain's most versatile wine. Download the episodes here or listen to them on Spotify or Ivoox.
Sherry wine sales are rumoured to be decreasing around the world, but does that really mean it's a fading trend? If lower quality products are receiving more public praise, might it not be sherry's positioning and communication that's the driving factor?In this episode, we discuss the state of sherry wine and how its communication strategy can be revisited to compete in a digital world.
SPOTIFY
IVOOX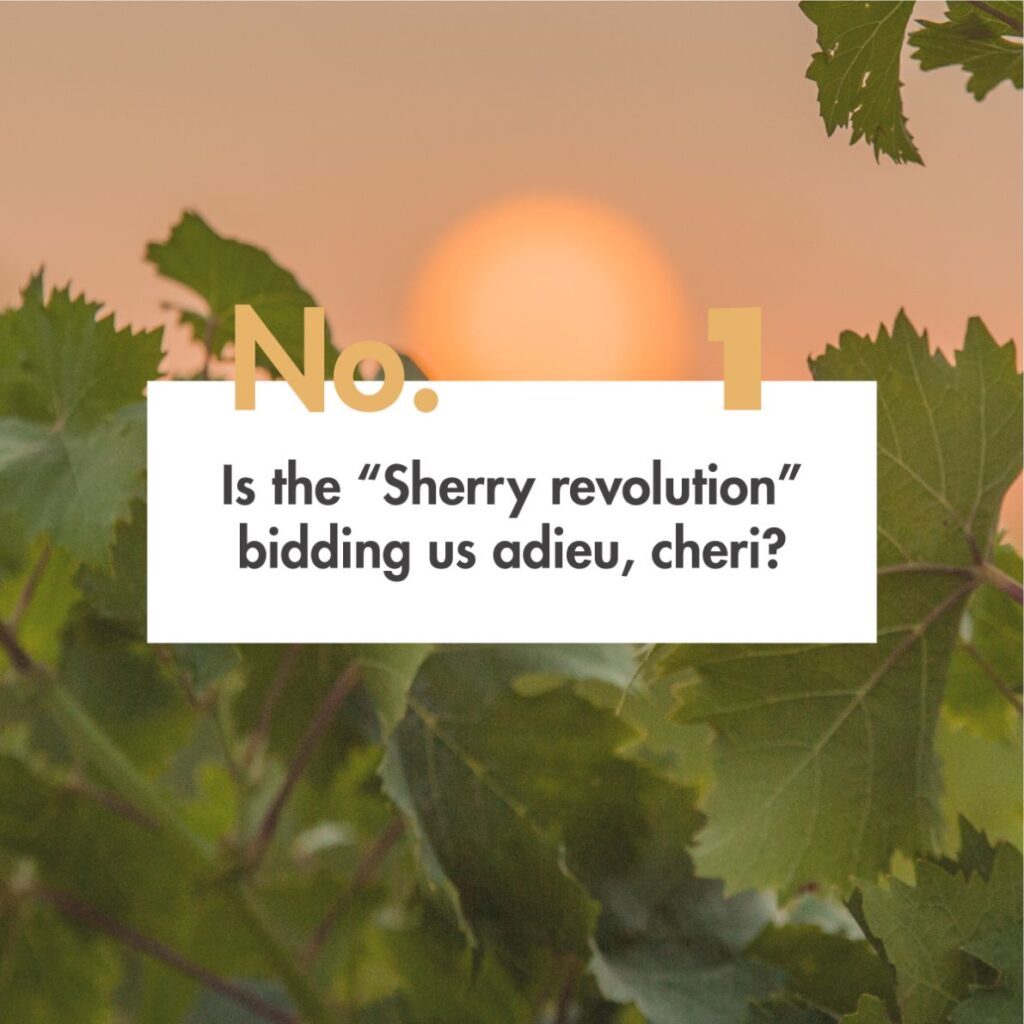 MEET THE SPEAKERS
CHELSEA ANTHON (DIGITAL MARKETING) – Host
SARAH JANE EVANS (MW & CO-CHAIRPERSON DECANTER WORLD WINE AWARDS) | RAY ISLE (FOOD & WINE EXEC. WINE EDITOR) | GEORGIA PANAGOPOULOU aka WINE GINI (DIGITAL MARKETER AND WINE AMBASSADOR) | NICHOLAS ROOM (DWWA judge + RT WINE SOLUTIONS DIRECTOR))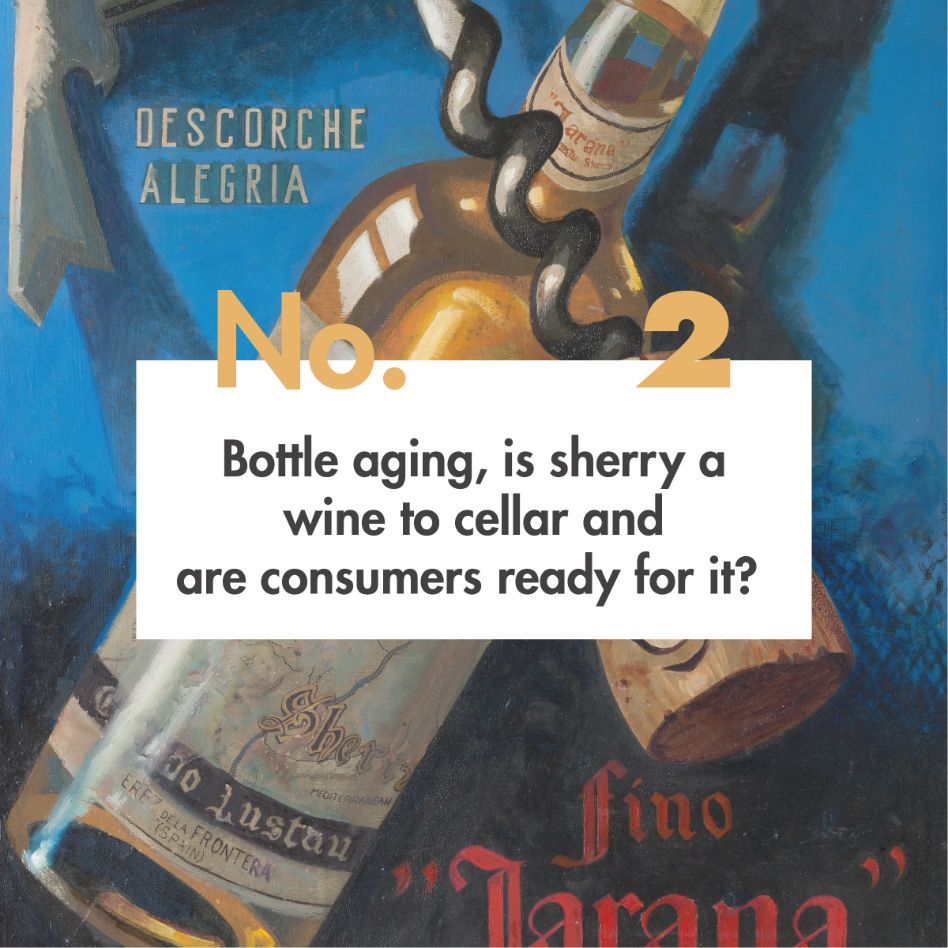 While there used to be a guideline that sherry should be consumed as soon as possible after bottling, there is now a renewed interest in old bottles from the 1950s or 1960s. Some sherry connoisseurs will tell you that the right way to consume sherry is as soon as possible after bottling – but it's not unanimous amongst experts. So which is the right way? In this episode we'll discuss with serious collectors and answer the questions: how do wines from Jerez evolve in a cellar, and how are En Rama wines with minimal filtering fuelling this evolution?
SPOTIFY
IVOOX
MEET THE SPEAKERS
LUCAS PAYÀ (LUSTAU BRAND EDUCATOR) – Host
CÉSAR SALDAÑA (SHERRY REGULATORY COUNCIL DIRECTOR) | FERRAN CENTELLES (DRINKS MANAGER AT EL BULLI FUNDATION) | RUBEN LUYTEN (SHERRY & WHISKEY BLOGGER) | TIM TRIPTREE (MW & INT. DIRECTOR WINE & SPIRITS CHRISTIE'S AUCTION HOUSE)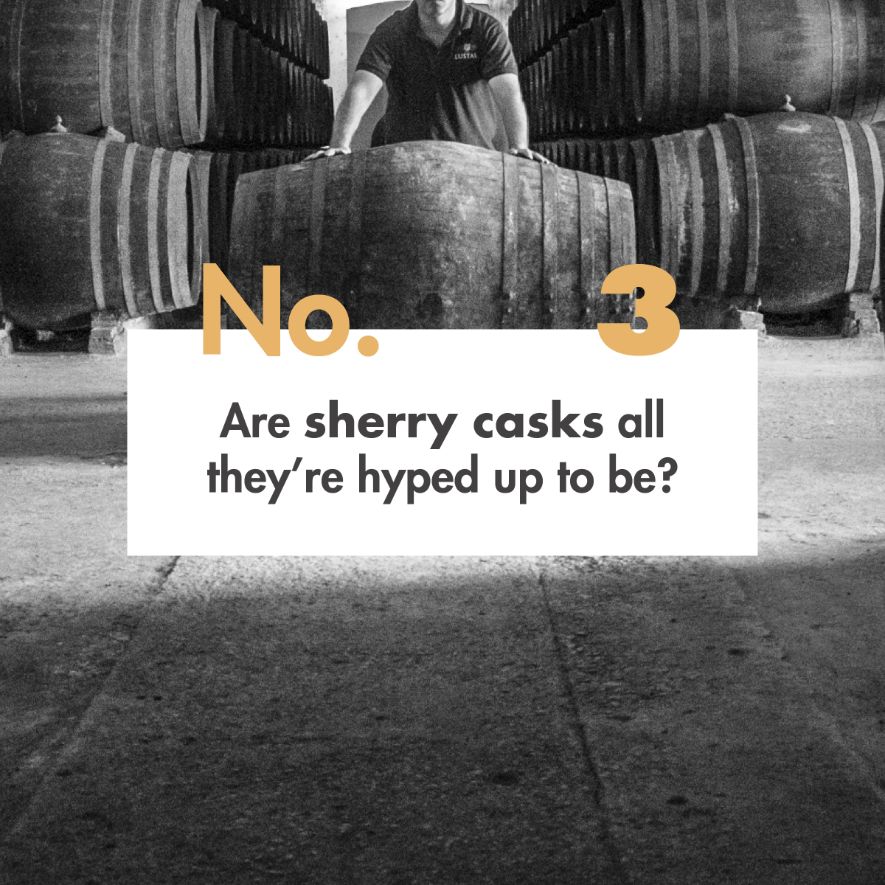 MEET THE SPEAKERS
CHRISTOPHER COATES (EDITOR AT WHISKY MAGAZINE) – Host
RON COOPER (DEL MAGUEY MEZCAL FOUNDER) | DAWN DAVIES (MW & HEAD BUYER AT SPECIALITY DRINKS) | GARRETT OLIVER (BREWMASTER, THE BROOKLYN BREWERY & EDITOR-IN-CHIEF, "THE OXFORD COMPANION TO BEER) | DR RACHEL BARRIE. (MASTER BLENDER BENRIACH, GLENDRONACH, GLENGLASSAUGH)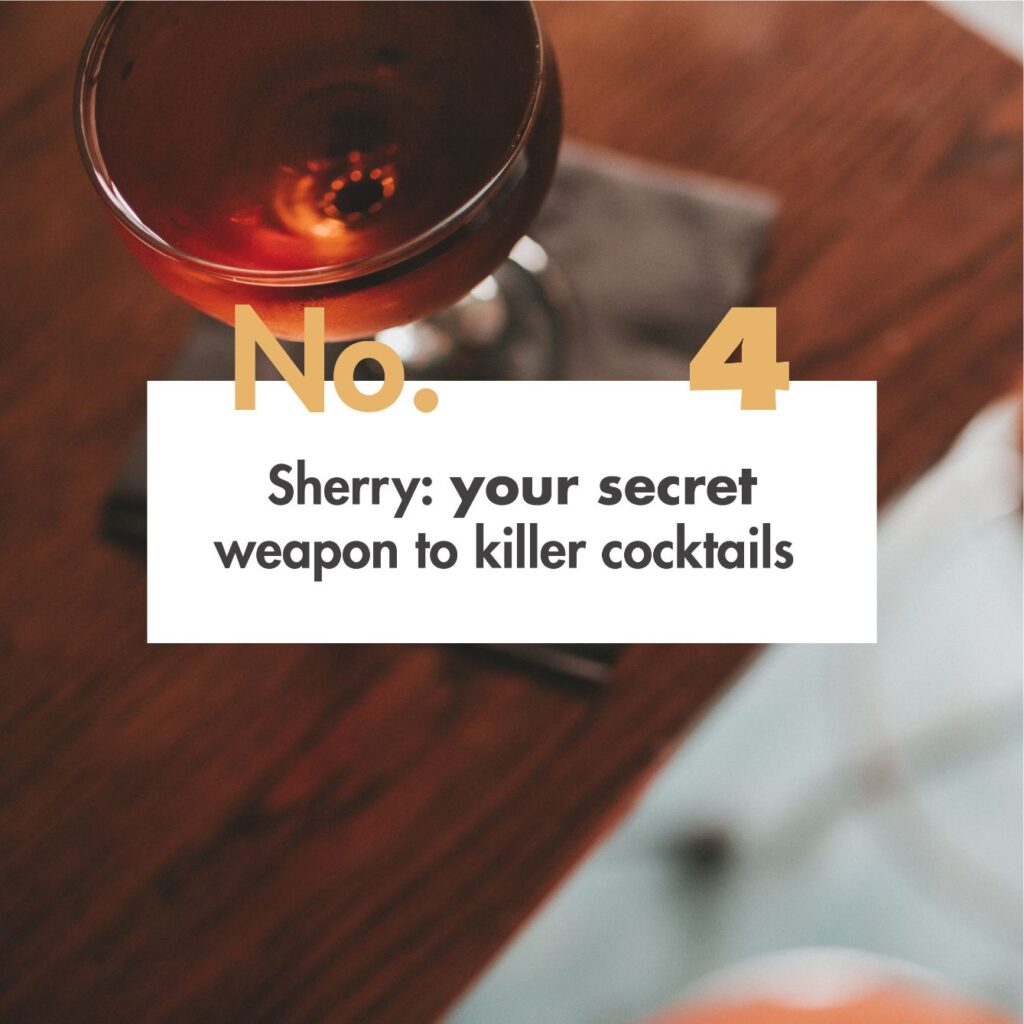 There's a reason top mixologists have been using sherry in cocktails since the beginnings of the 19th century. Its brightness and minerality adds a brilliant and unique touch to a variety of cocktails and flavours. In this episode, we invite 4 renowned mixologists to talk to us about how to use sherries and why every mixologist should have it in their arsenal.
SPOTIFY
IVOOX
CHANTAL TSENG (MIXOLOGIST AND LITERARY COCKTAIL CREATOR) – (Host)
LUCAS PAYÀ (LUSTAU BRAND EDUCATOR) – Host
LAUREN PAYLOR (BARTENDER, CO-FOUNDER FOCUS ON HEALTH) | MATTHIAS SOBERON (SERVED BY SOBERON BLOG CREATOR) | ALEX JUMP (BARTENDER & SOLERA STANDOUT COCKTAIL COMPETITION 2018 WINNER) | ALBERTO MARTÍNEZ (1862 DRY BAR FOUNDER)
Sherry, endlessly versatile and revered by somms and Michelin-starred chefs around the world. Pairing sherry with the right foods not only enhances the restaurant experience, but can introduce your customers to a lifelong love affair with a new wine. In this episode, we speak with 4 successful restaurant owners and food pairing experts.
SPOTIFY
IVOOX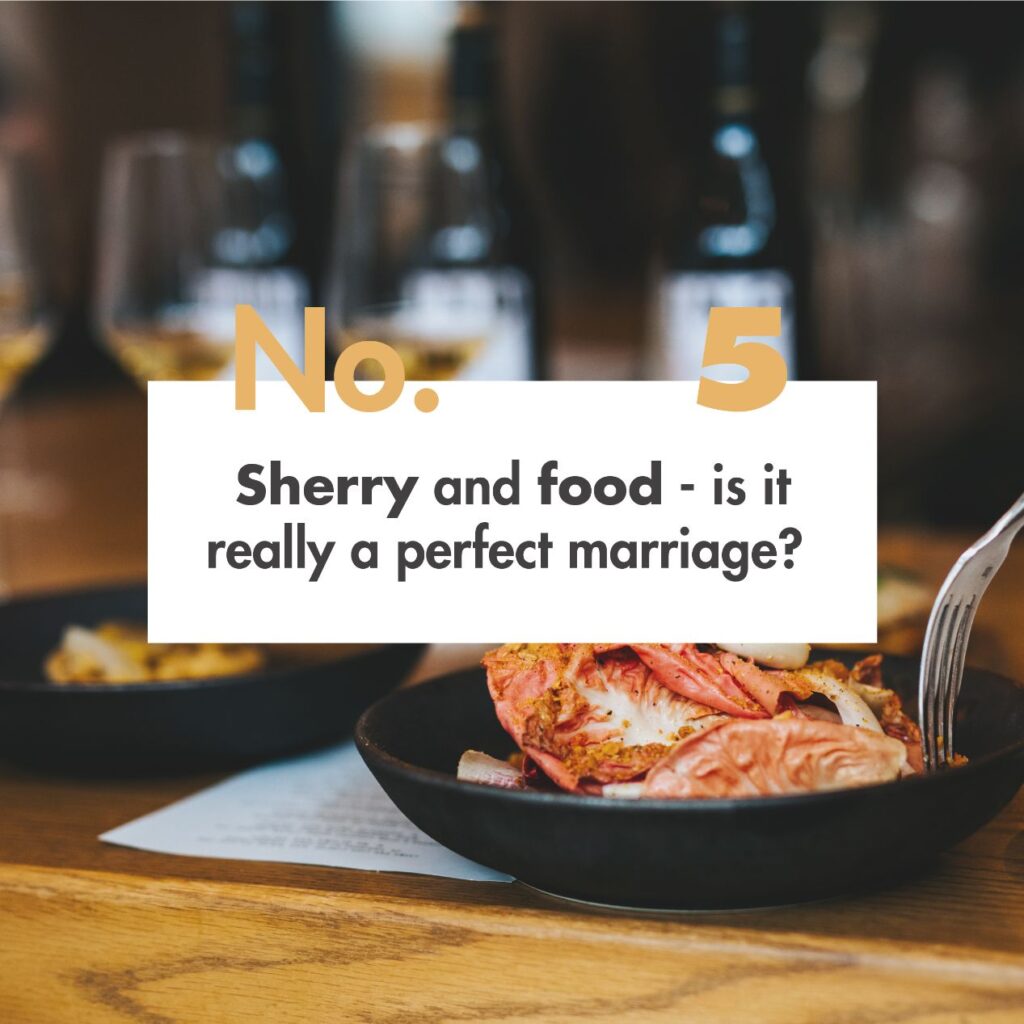 MEET THE SPEAKERS
LUCAS PAYÀ (LUSTAU BRAND EDUCATOR) – Host
MIA VAN DE WATER (MS & ASSISTANT GENERAL MANAGER, COTE KOREAN STEAKHOUSE) | NATASHA HUGHES (MW & WINE WRITER) | OWEN MORGAN (CHEF & DIRECTOR AT 44 GROUP) | MIKE BAGALE (SUPERFOOD CONCEPTS FOUNDER & INVENTOR OF FLOATING FOOD)