100% PALOMINO
Manzanilla Papirusa
Aged following a biological ageing, under a veil of yeast called "flor" in the cool, humid, salty air of Sanlúcar de Barrameda, on the estuary of the Guadalquivir river.
ABOUT THE WINE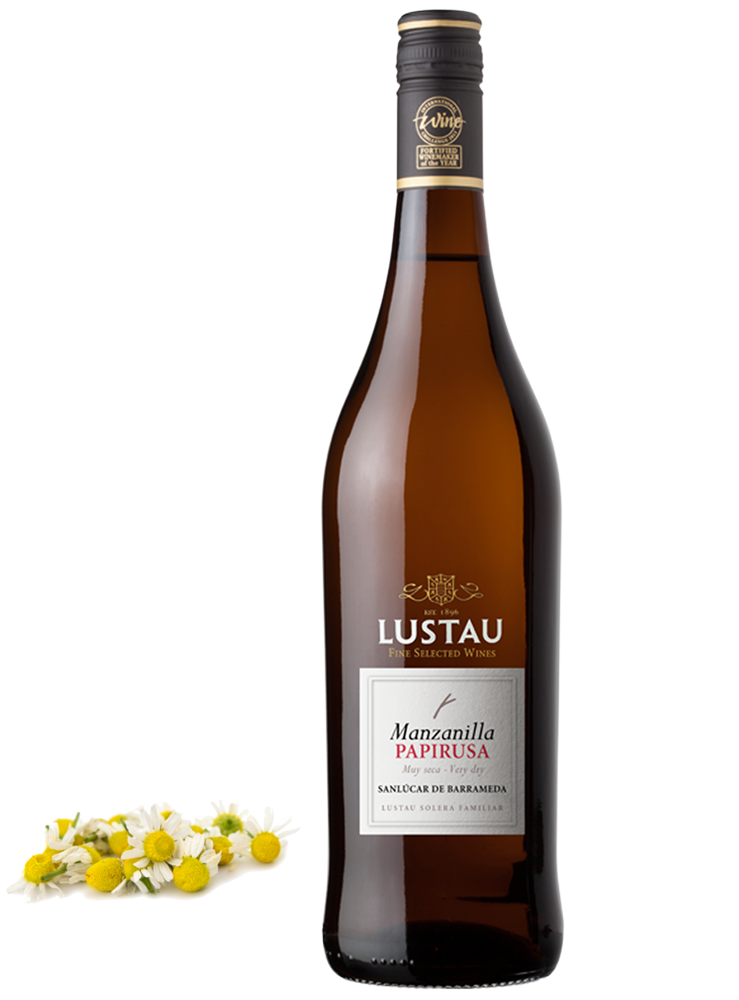 PALOMINO & PEDRO XIMÉNEZ
Vermut Rojo
Sweet aromas of ripe fruit mingle with hints of citrus fruit and herbaceous notes, over a smoked wood base. On the palate it is flavorsome, velvety and balanced. A bitter finish, with a delicate and distinctive nutty aftertaste.
ABOUT THE WINE
100% PALOMINO
Amontillado
Del Castillo
Enormously nutty with a delicious salty spiced touch and an extremely long aftertaste.
ABOUT THE WINE