Jerez, 1 July 2021. Once again, Bodegas Lustau took a starring role at the awards ceremony for the prestigious International Wine Challenge, receiving two very important prizes. Firstly, Lustau Palo Cortado VORS was awarded the "Champion Fortified Wine – Manuel Lozano Trophy," crediting it with the position of the world's best fortified wine for 2021. On the other hand, Sergio Martínez, winemaker at Lustau, received the title of "Fortified Winemaker of the Year" for the fifth consecutive year.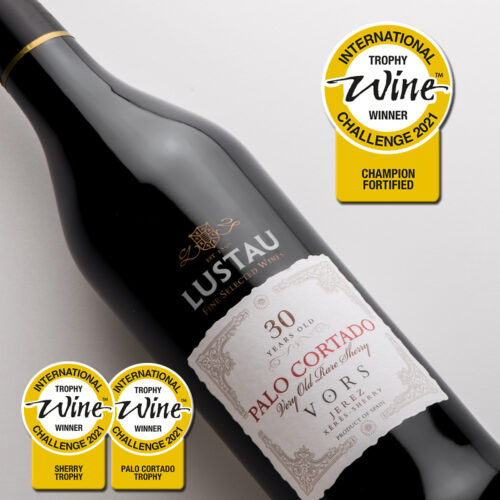 These two prizes, which were revealed last night, were the finishing touches to the 38th edition of the London-based competition and certify the excellent track record of the sherry winery, which also received the "Sherry Trophy", "Palo Cortado Trophy" and "Pedro Ximénez Trophy."
It is an immense source of pride for the winery, and particularly for Sergio, to have received the "Champion Fortified Wine – Manuel Lozano Trophy", an award that has been associated with Lustau's former capataz, Manuel Lozano, since 2016, the year that he passed away. Sergio worked hand-in-hand with him for 13 years.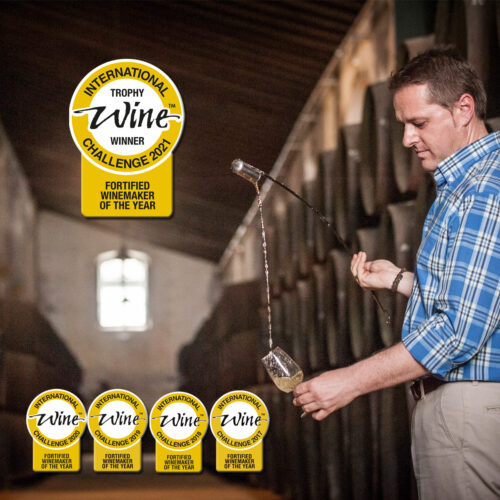 On hearing the news, Sergio stated: "For everyone that makes up the Lustau team, and those of us who were lucky enough to work alongside him, it is a great honour to win a prize that bears Manolo's name. Being awarded the title of Fortified Winemaker of the Year for the fifth year in a row proves that we are on the right track, and the work of everyone on the team is key and fundamental to this."