Bodegas Lustau has been highly rewarded in the 36th edition of London's renowned International Wine Challenge, winning more awards than any other Spanish winery.
Lustau – as well as having awarded two trophies (for the best Amontillado and the best Palo Cortado) – stands out for having garnered no less than twelve gold medals. With a total of 34 medals, Bodegas Lustau continues its run of great results over recent years to confirm its leading position as a producer of the widest and best-rated range of sherry wines.
As a result, Lustau's winemaker Sergio Martínez, is shortlisted once again for the title of the World's Best Fortified Winemaker; a prize that he won in both 2017 and 2018.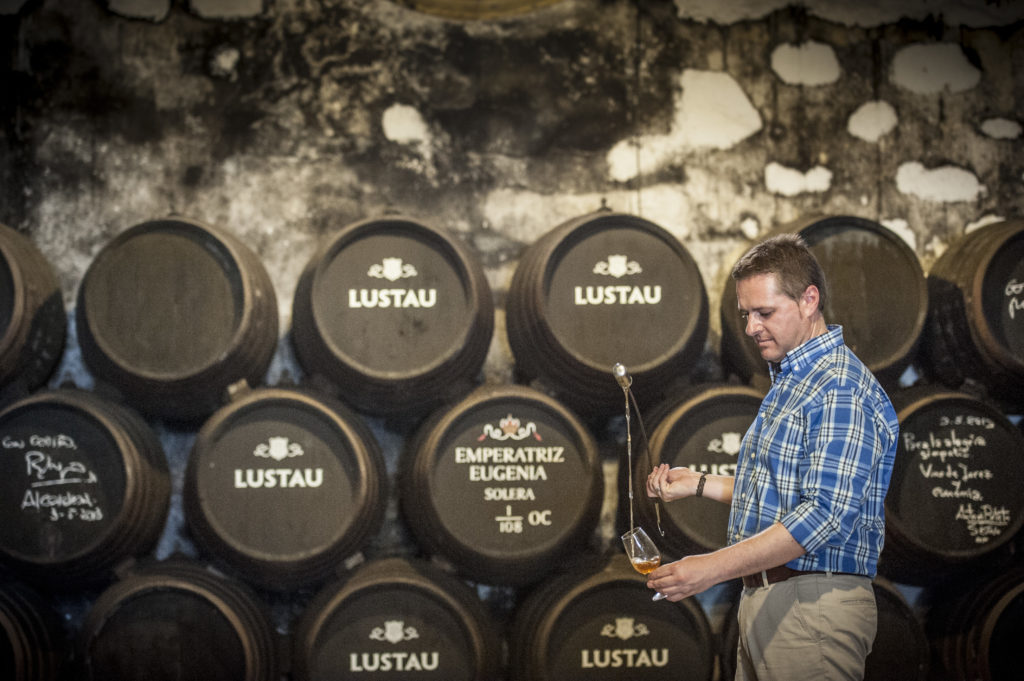 Now in its 36th edition, the IWC is one of the world's most esteemed and rigorous wine competitions, with more than 400 experts from 38 countries blind tasting and scoring each and every one of the wines that are entered. 
The wines awarded Trophies or Gold Medals were the following:
Gold medals:

Amontillado Botaina Saca en Rama autumn 2018
WR Palo Cortado Torre del Oro
M&S Old Palo Cortado