Jerez, October 6th 2021. Bodegas Lustau has received the only specific certification in environmental sustainability for the wine sector, the Wineries for Climate Protection certificate. Developed by the Spanish Wine Federation (FEV) and awarded by Bureau Veritas Certification, this certificate defines the criteria that a sustainable winery must meet in environmental terms.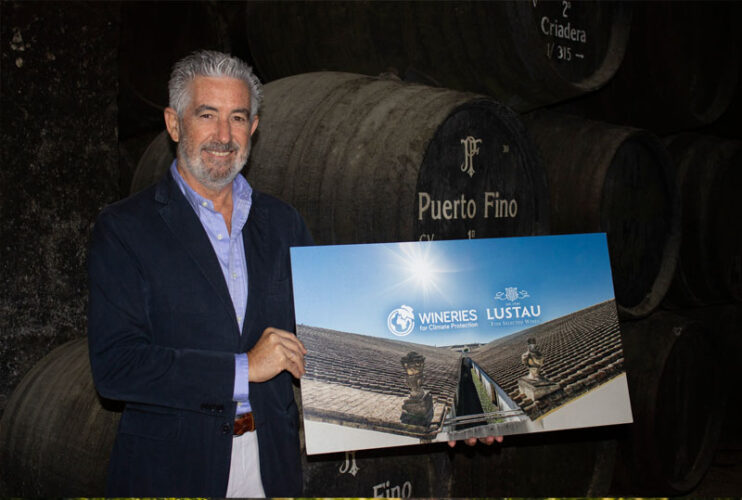 The certification aims for continuous improvements in winery sustainability, working across four fundamental pillars:
The reduction of emissions (measurement of the carbon footprint and use of electricity as the sole source of energy – not diesel -)
Water management (reduction of water consumption by changing from a manual to an automatic irrigation system)
Waste reduction (the management of waste generated by processes, and cardboard sent for recovery by authorised management systems)
Energy efficiency and the use of renewable energy (100% green, clean energy contracts)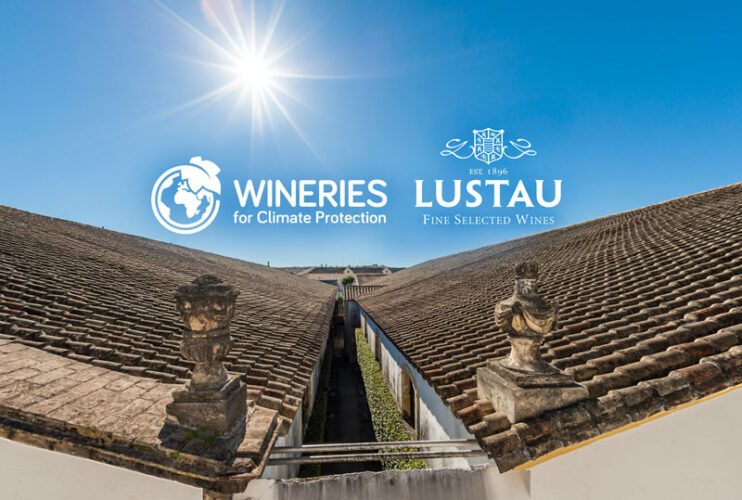 For Bodegas Lustau, commitment to the environment is a fundamental pillar on which the future is built.  Every so often, the company undergoes external audits to measure and certify its best practices in this field.  As such, it also has other certifications that include ISO 14001, one of the world's most demanding in this field, which guarantees the efficient management of resources and recycling practices.
Corporate Social Responsibility (CSR) is also one of Bodegas Lustau's key pillars.  This is why the company has developed a CSR model based on three axes: the environment, with a real commitment to the development of environmentally responsible policies and management models; society, promoting the quality and safety of all its products, as well as their responsible use; and people: identifying and putting the people who make the development of the business possible at the heart of the company.
In addition, training and environment awareness courses are carried out on a recurring basis, prioritising virtual meetings to avoid unnecessary travel. There is also a plan in place to reduce the use of paper and physical files, encouraging the use of digital archives, and lastly, new commitments have been made to make self-generated energy a possibility through the installation of solar panels in 2022.
With this new accreditation, Bodegas Lustau underlines its commitment to and involvement in building the sustainable development of its employees, as well as its wineries and offices.