Summer is approaching here in The US and we can't wait to enjoy some cold fruit-based tropical desserts with one of the most delicious, sweet wine from the Jerez region. These two together really put a lot of smiles on many faces creating the perfect Dessert Pairing with Sherry
Trifle is a classic English dessert, made with fruit, a thin layer of sponge fingers commonly soaked in sherry or another fortified wine, and custard. The fruit and sponge layers may be suspended in fruit-flavoured jelly, and these ingredients are usually arranged to produce three or four layers. The assembled dessert can be topped with whipped cream, or, more traditionally, syllabub.
With the Mango Trifle Recipe we looked for a lighter, tropical very summer-oriented version with delicious mango and with both a soft and a crunchy texture combined. A lot of fun.
Reading time: 4 Minutes
Author: Lucas Payá
Date: 08/05/2023
Category: Pairings
It's that time of year again, when the cold starts to break and warmer weather gradually begins to grace us with its presence.As the seasons change, we often seek out and welcome food and drink that reflects our surroundings.When things start to heat up, our desire for beverages that quench our thirst and cool us off grows exponentially with the increase in temperature.In a world filled with slushies and punches, there is one classic cocktail that has been helping us usher in Spring and Summer for centuries: Sangria

<strong>Tiempo de lectura:</strong> 6 Minutos<strong>Autor:</strong> Steven Dragun<strong>Fecha:</strong> 03/24/2023<strong>Categoría:</strong> Cócteles

PAIRING: MANGO TRIFLE
Full Ingredients list
5 fresh mangos, chopped
1 lime, juiced
1/3 cup macadamia nuts, coarsely chopped
1/4 tsp cinnamon
2 tsp vanilla bean paste
4 egg yolks
400ml can coconut milk
6 tbsp The Wholefood Pantry Maple Syrup
1/3 cup Natural Gelatin
1 1/4 cup The Wholefood Pantry Raw Almonds
1/2 cup The Wholefood Pantry Shredded Coconut
1/4 tsp The Wholefood Pantry Pink Himalayan Crystal Salt
2 tbsp The Wholefood Pantry Coconut Oil, chilled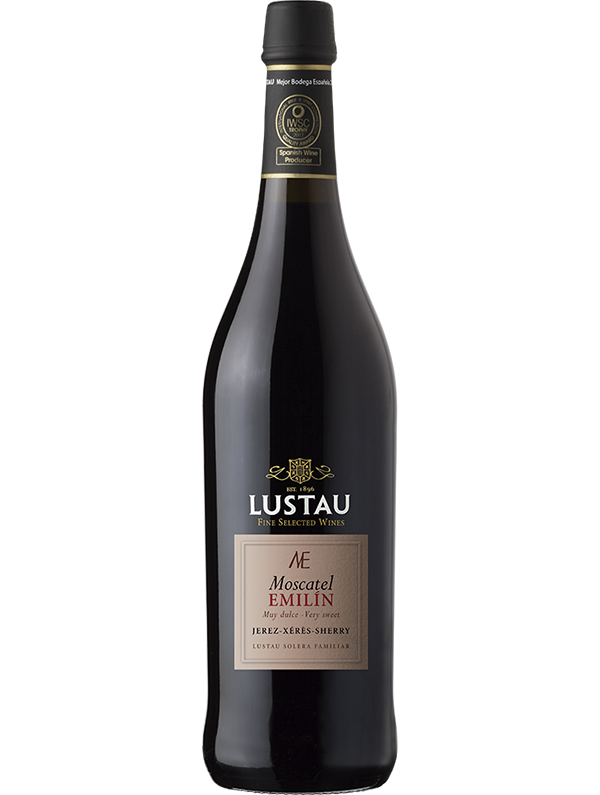 ABOUT THE LUSTAU MOSCATEL
Lustau Moscatel Emilín is a refreshing sweet sherry made 100% from very ripe Moscatel grapes grown in a vineyard overlooking the Atlantic Ocean. Each year the grapes are left in the vineyards for a longer period to ripen, accumulate their delicious natural sugars and to develop their complex aromas and taste. Muscats from sherry are extremely aromatic wines, very fruity and with floral and citrus notes.
Their palate is usually very intense with a lot of flavour and a great complexity acquired during their singular ageing method and the characteristics of the sherry bodegas and conditions. The wine combines plenty of orange and lime flavours with toffee, chocolate, spices, and toasty notes, all ending with a bright, balancing acidity that makes it very refreshing and ideal to pair with fruity, crunchy yet light dessert like this mango trifle recipe with Sherry.
WHICH SHERRY IS BEST FOR A MANGO TRIFLE
To go with this refreshing Mango dessert, we have selected one of our favourite sweet sherry wines, Lustau Moscatel Emilín produced from late harvest muscat grapes and about 8 years of age in casks in a Solera System.
MANGO TRIFLE RECIPE
1. You will need to make your mango jelly and coconut custard the day before. To make mango jelly line a square slice tin with plastic wrap. In a food processor, process two of your mangos until liquified. Add your lime juice and 1 tbsp maple syrup and process again until combined.
2. Bloom your 1/4 cup gelatin in 1/2 cup water. Place another 1/2 cup boiling water in a heat-proof bowl and stir in your bloomed gelatin until combined. Add this to your mango and process again until all combined. Pour into your prepared slice tin and place in fridge overnight to set.
3. To make your custard, add remaining 1/8 cup gelatin to 1/4 cup water. Whisk your egg yolks, 3 tbsp maple syrup and 1 tsp vanilla bean paste until smooth, whisk in your coconut milk then transfer the mixture to a small saucepan over a medium low heat. Stir until the mixture begins to thicken, this should take about 10 minutes. Transfer to a heat proof bowl and stir in gelatin until it dissolves. Place in an ice bath, stirring for another 30 minutes until cooled. Cover and place in the fridge to chill overnight. 
4. To make your crumb: preheat your oven to 180C. Combine your almonds, shredded coconut, macadamias, cinnamon and salt in a bowl. Add your coconut oil and remaining oil and combine until coarse crumbs form (using your hands is best). Spread out evenly on a lined baking tray and place in over for 12-14 minutes or until crisp and golden. Set aside to cool.
5. Slice your mango jelly into cubes.
6. To serve, in a glass layer custard, crumbled, jellies and fresh mango until your glass is full.
FAQ
Can Trifle be made in advanced?
Yes, you can prepare a trifle ahead of time and let the flavours have time to marry. However, for the best presentation, hold off on adding the top whipped cream layer until just before serving
What is the best sherry for Sherry Trifle recipe?
Traditionally, trifles have been made with some fortified wine (sherry) or brandy added to them. Here. we decided not to use wine in the recipe but accompany the dessert with a delicious, sweet sherry on the side.
What fruit is best for Sherry Trifle?
You can mix and match ingredients for a trifle based on you own personal taste and/or wine, we chose mango to go with Lustau Moscatel Emilín.
How many layers does a Trifle have?
The layers of a trifle usually include cake pieces, custard, fruit pieces, jelly and cream. But you can decide how much complexity you want to add to it!
Can I make Trifle without jelly?
In our opinion, jelly is an essential part in the overall texture play of trifle. But we encourage you to try as many variations as you'd like. And don't forget to always serve them with your favorite sweet sherry wines.