Most grocery stores in America carry at least a small variety of mushrooms permanently in stock. But, if you are an outdoors person who likes to get out there, take a look at this great collection of wild mushroom specimens found across the four seasons in the Continental US! According to the experts, "there is no beginning or end to mushroom foraging. The vastness of the mushroom kingdom means that species are growing all year-round." Well, in addition, mushrooms also happen to be some of the most enlightening flavors for sherry wines. Today, we are sharing a few easy-to-make mushroom-based recipes with you. As always, things do not need to be too complicated to become enormously delightful.
Reading time: 5 Minutes
Author: Lucas Payá
Date: 08/05/2023
Category: Pairings
It's that time of year again, when the cold starts to break and warmer weather gradually begins to grace us with its presence.As the seasons change, we often seek out and welcome food and drink that reflects our surroundings.When things start to heat up, our desire for beverages that quench our thirst and cool us off grows exponentially with the increase in temperature.In a world filled with slushies and punches, there is one classic cocktail that has been helping us usher in Spring and Summer for centuries: Sangria

<strong>Tiempo de lectura:</strong> 6 Minutos<strong>Autor:</strong> Steven Dragun<strong>Fecha:</strong> 03/24/2023<strong>Categoría:</strong> Cócteles

PAIRING: SHERRY MUSHROOMS
Full Ingredients list
1 lb. assorted cultivated or wild mushrooms, such as cremini, chanterelle, porcini, or shiitake mushrooms
4 tbs. olive oil
1/2 cup thinly sliced shallots
Salt and freshly ground pepper, to taste
1/2 cup dry sherry.
1 tsp. chopped fresh thyme
2 tbs. unsalted butter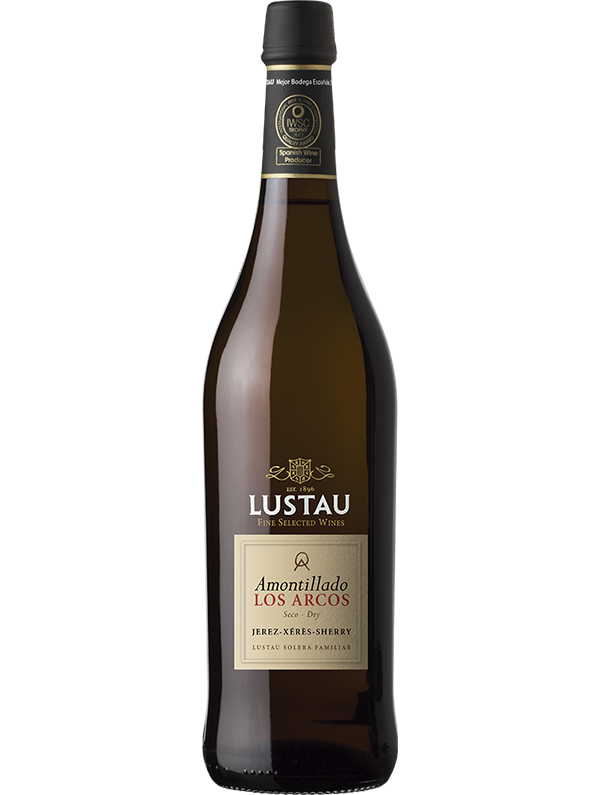 ORIGINS AND HISTORY OF SHERRY MUSHROOM RECIPE
Mushrooms just cooked with sherry with some herbs and garlic are a traditional 'tapa' offered all over Spain. Chefs are keenly aware of how well these two elements blend together. Sherry is perhaps most often thought of as a wine "for cooking" in most western cultures, and we are very grateful that you choose it to enhance your favorite ingredients, but it thrills us when you drink it! What's better than enjoying a side dish of mushrooms flavored with sherry with a glass of sherry wine?
BEST SHERRY FOR SHERRY WITH MUSHROOMS
If we talk about the cooking wine going into the actual recipe, there is a broad array of possibilities to choose from again. We like Valentina's approach here; "I use cream sherry in this recipe which makes the mushrooms a little sweet. If you prefer less sweetness, use a medium or dry sherry." From finos, to amontillados, to creams.
Along these same lines, a variety of sherry styles could be used to drink along with this dish, but a classic pairing is definitely dry amontillado. Lustau Amontillado Los Arcos is a killer selection widely available in many markets.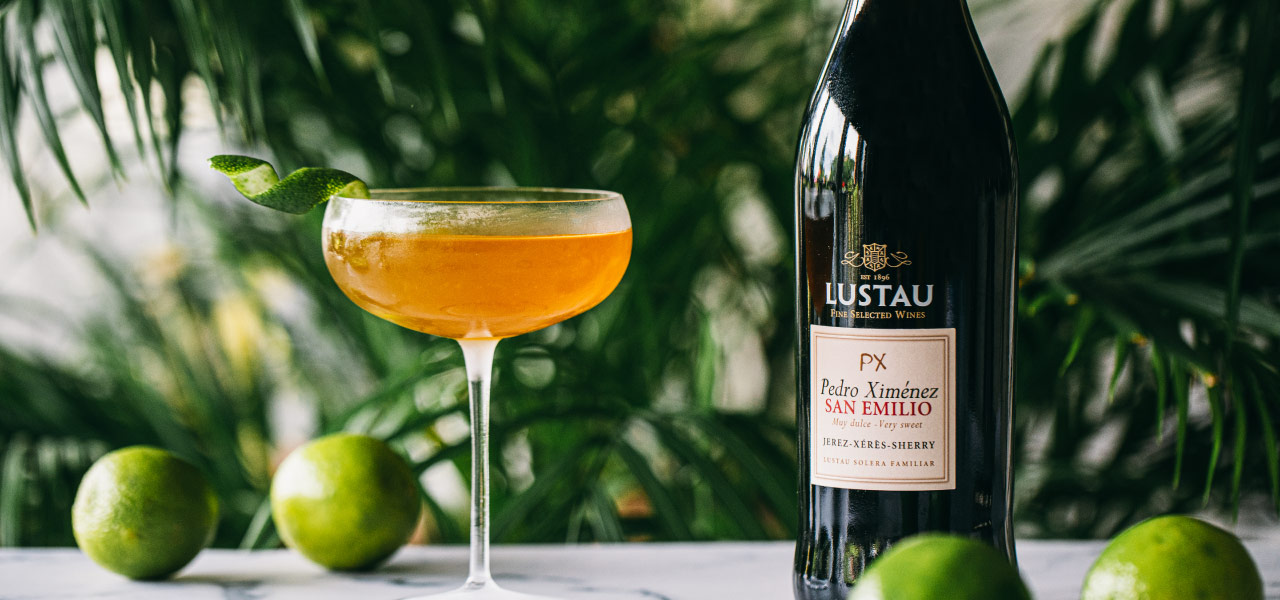 HOW TO PREPARE SHERRY MUSHROOM RECIPE
-Remove the stems from the mushrooms and discard. Thickly slice the smaller mushrooms and coarsely chop the larger ones.
-In a large sauté pan over medium heat, warm 2 tbs. of the olive oil. Add the shallots and cook until caramelized and golden, 3 to 5 minutes. Transfer the shallots to a bowl and set aside. In the same pan over medium-high heat, warm the remaining 2 tbs. of olive oil. Add the mushrooms and a big pinch of salt and cook until soft, and the mushrooms are tender and have begun to caramelize, 4 to 5 minutes.
-Add the sherry to the mushrooms and deglaze the pan, stirring with a wooden spoon to remove any browned bits from the pan bottom. Return the shallots to the pan and add the thyme. Cook, stirring, until the sherry is almost evaporated, 1 to 2 minutes. Add the butter and cook until the butter has melted and glazes the mushrooms, about 1 minute more. Season with salt and pepper to taste and serve immediately.
3 FOOD PAIRINGS WITH SHERRY MUSHROOMS
Wild Mushroom Soup with Sherry
Wild Mushroom Soup with Sherry with Lustau Amontillado Los Arcos.
Ingredients
2 tbsps butter
2 tbsps olive oil
1 medium onion, cut into medium dice
4 cloves garlic, minced
3/4 lb fresh thinly sliced wild mushrooms
2 tbsps plus 1 tsps fresh thyme leaves
Salt and pepper
4 cups homemade chicken or vegetable broth
1/4 cup half-and-half
3 tbsps white wine
1 tbsps soy sauce
Preparation
Melt the butter and olive oil in a stockpot over medium-high heat. Add the onion and cook until it's beginning to brown about 4 minutes.
Stir in the garlic and cook for 1 minute. Add the mushrooms, thyme, salt and pepper; cook the mushrooms from 2 to 4 minutes.
Add the broth. Bring to a boil over high heat, reduce the heat to maintain a simmer, and cook for 10 minutes.
Transfer about half of the soup to a stand blender and process until smooth. Return the mixture to the pot and stir in the half-and-half, wine, and soy sauce. Add more salt and pepper to taste, if needed, and reheat. Garnish each serving with a small pinch of the remaining thyme.
A warm, strong flavored soup like ours requires a wine such as Lustau Amontillado Los Arcos. Rich, nutty and with a long aftertaste, this wine will not only embrace the umami flavors from the mushrooms but also make the soup even tastier. A perfect pairing combination for a chilly night.
Mushroom Risotto with Sherry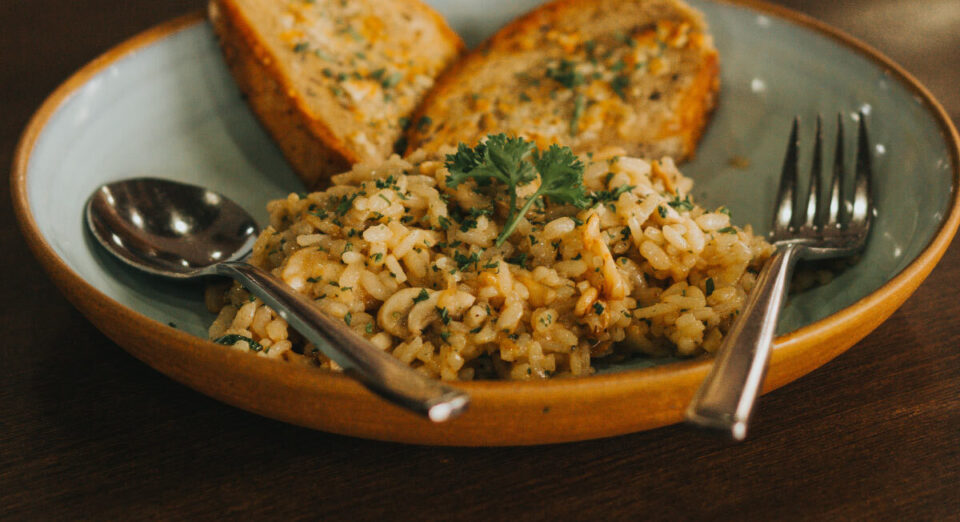 Mushroom Risotto with Sherry, paired to Lustau Almacenista José Luis González Obregón Amontillado del Puerto
Ingredients
2 tbsps unsalted butter
1/2 onion, finely chopped
1 garlic clove, crushed
2 cups chicken stock
.2 lb risotto rice
16oz white wine
2 tbsps olive oil
.2 lb mixed wild mushrooms, cleaned, washed
1 tbsp mascarpone cheese
1 heaped tbsp freshly grated parmesan cheese
1 tbsp chopped fresh flat leaf parsley
1/2 lemon, juiced
Salt
Freshly ground black pepper
Preparation
Melt the butter in a saucepan, add the onion and garlic and cook for 5-10 minutes. Pour the chicken stock into a separate pan and bring to a simmer.
Add the rice to the onions and coat in the butter. Pour the white wine until boiling and reduce for 2 minutes. Add just enough hot stock to cover the rice.
Sauté the mushrooms for 3 minutes until they turn golden brown. Season and add to the rice. Cook the rice and mushrooms for 10 minutes, adding a little more stock once the previous batch has been absorbed by the rice.
When the rice has softened, add the mascarpone, parmesan cheese, parsley, and lemon juice.
The creamy texture and the strong umami notes of this risotto will match greatly with our Lustau Almacenista Lustau Almacenista Cayetano del Pino y Cía. Palo Cortado de Jerez. The dry, nutty and spicy character of this old palo cortado increases the creaminess of the rice and enhances the parmesan cheese creating a great pairing experience.
Mushrooms with Sherry on Toast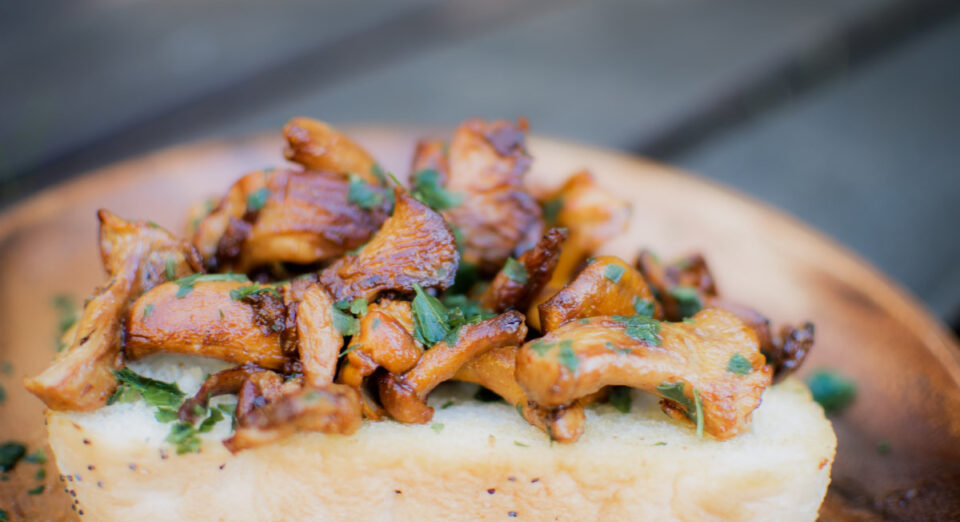 Mushrooms with Sherry on Toast with Lustau Almacenista Palo Cortado Peninsula
Ingredients
Olive oil
1 lb sliced portobello mushrooms
1 tsps chopped thyme
2 small garlic cloves
Salt and pepper
Splash of white wine
¼ cup crème fraîche
2 thick slices country bread, for toasting
2 tbsps chopped parsley
Preparation
Heat a wide skillet over high heat and add butter. When olive oil begins to sizzle, add garlic and thyme, and stir to coat.
Add mushrooms and cook, stirring, until lightly browned, 6 to 8 minutes. Season well with salt and pepper and continue to sauté for a minute more, then add white wine. Add crème fraîche and let mixture simmer 2 minutes.
Meanwhile, toast bread slices until golden.
Spoon mushrooms and juices over toasted bread. Top with chopped parsley.
A mushroom toast is a great idea for a Sunday Brunch. Our very old, outstanding Lustau VORS Amontillado in a bamboo cocktail is an unconventional but great match for a more casual pairing experience with this toast. The cocktail will refresh ourselves but will add extra layers of flavor and complexity to the toast, thanks to our palo cortado spiciness.