The name pinchitos is used in the southern Spanish autonomous communities of Andalusia and Extremadura. They consist of small cubes of meat threaded onto a skewer (Spanish: pincho) which are traditionally cooked over charcoal braziers. However, the ingredients used to marinate the meat can vary from chef to chef and even from family to family, depending on one's preferences and traditions. Learn how to prepare the perfect BBQ chicken skewers marinade and pair them with Vermut.
Reading time: 2 Minutes
Author: Lucas Payá
Date: 08/05/2023
Category: Pairings
It's that time of year again, when the cold starts to break and warmer weather gradually begins to grace us with its presence.As the seasons change, we often seek out and welcome food and drink that reflects our surroundings.When things start to heat up, our desire for beverages that quench our thirst and cool us off grows exponentially with the increase in temperature.In a world filled with slushies and punches, there is one classic cocktail that has been helping us usher in Spring and Summer for centuries: Sangria

<strong>Tiempo de lectura:</strong> 6 Minutos<strong>Autor:</strong> Steven Dragun<strong>Fecha:</strong> 03/24/2023<strong>Categoría:</strong> Cócteles

PAIRING: BBQ CHICKEN SKEWERS
Full Ingredients list
1 kilogram of chicken breast
1 teaspoon of pimentón picante (spicy paprika)
1 teaspoon of pimentón dulce (sweet paprika)
1 teaspoon of curcuma (turmeric)
1 teaspoon of cumin
Ground black pepper
Pinch of cinnamon
Lemon juice (1 lemon)
A splash of sherry vinegar
Salt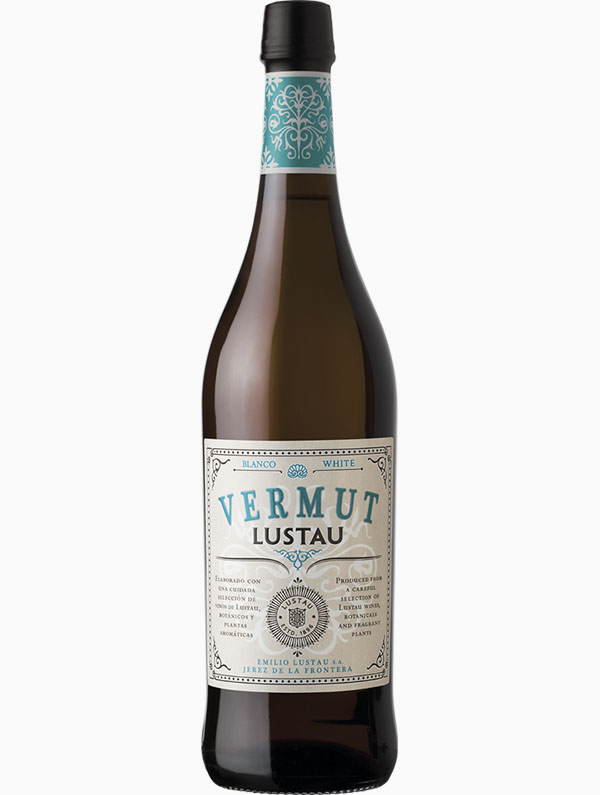 WHICH KEY PRODUCT IS BEST TO PAIR WITH CHICKEN SKEWERS FOR THE BBQ
This dish is a lot of fun; tender texture with spices, vinegar, and lemon to give it a mouthwatering lift and personality. We usually like it with biological sherries or young Amontillados, but this time we tried it with Lustau Vermut Blanco and the combination was truly phenomenal, making it the best drink to pair with chicken skewers. The spices and condiments in both elements just marry, and the sweet & salty exchange will not let you stop going back for more. Plus, these chicken pinchos are often served as appetizers, so the vermouth (on the rocks with a lemon peel or an green olive) just made sense to us.
ABOUT LUSTAU VERMUT BLANCO – SKEWER MARINADE RECIPE
We have selected the Lustau Vermut Blanco to go with this savory, tasty skewer. This skewer marinade with vermuthas been made of a perfect blend of two wines: a dry, mineral, and crisp fino sherry and a sweet and floral moscatel wine. Thanks to its intense nose and a bitter, clean refreshing aftertaste this drink matches ideally with the spicy and slightly acid taste of the marinated chicken.
STEP BY STEP HOW TO PREPARE CHICKEN SKEWER MARINADE FOR THE BBQ
Mix everything in a bowl. If more liquid needed pour some olive oil
Add the meat (previously cut into 1-inch cubes) and keep it in the fridge for half a day
Then, skewer the cubes of meat, using five to six per skewer
Sear the meat over charcoal or a la plancha until it caramelizes
Serve warm
Vermut preparations
Pour already chilled Lustau Vermut Blanco over a rock glass with ice
Garnish with a lemon peel or a green olive.
FAQ
Can I use pork instead of chicken?
Yes, you can use pork (or even lamb) in case you prefer a stronger flavor. Just make sure to keep the meat marinating for a longer period.
How many cubes of meat makes a pinchito?
4 of 5 cubes are fine. You should be able to eat them with one hand!  If you are still hungry go for a couple more skewers!
What is the difference between BBQ sauce and marinade?
While sauces are meant to be used when eating the food, the marinade is applied before the cooking of the chicken to enhance flavors and textures of a wide variety of meats, fishes or even veggies. 
How long do I marinade the chicken?
Chicken should be marinated before cooking, we recommend a minimum of 2 hours for the marinade flavors to infuse the meat. Our preference is half a day of marination this will make the meat tastier and more savory.