This lusty braised-oxtails dish is common in Córdoba and Southern Andalucía and has become a classic meal to accompany the oxidative-style wines from Jerez and Montilla. The meaty oxtails are simmered in a mix of tomatoes, red wine, sherry and more, until they're wonderfully tender and flavorful.
Reading time: 2 Minutes
Author: Lucas Payá
Date: 08/05/2023
Category: Pairings
It's that time of year again, when the cold starts to break and warmer weather gradually begins to grace us with its presence.As the seasons change, we often seek out and welcome food and drink that reflects our surroundings.When things start to heat up, our desire for beverages that quench our thirst and cool us off grows exponentially with the increase in temperature.In a world filled with slushies and punches, there is one classic cocktail that has been helping us usher in Spring and Summer for centuries: Sangria

<strong>Tiempo de lectura:</strong> 6 Minutos<strong>Autor:</strong> Steven Dragun<strong>Fecha:</strong> 03/24/2023<strong>Categoría:</strong> Cócteles

PAIRING: RABO DE TORO
Full Ingredients list
4 pounds oxtails, cut into 1-inch pieces
Kosher salt
2 tablespoons extra-virgin olive oil
2 large Spanish onions, chopped
4 Roma tomatoes, chopped
4 celery stalks, chopped, plus leaves for garnish
1 large carrot, chopped
1 head of garlic, cloves crushed 
1 bottle medium-bodied red wine, such as Rioja
2 cups oloroso sherry
1 bay leaf
1 tablespoon black peppercorns
Bread, for serving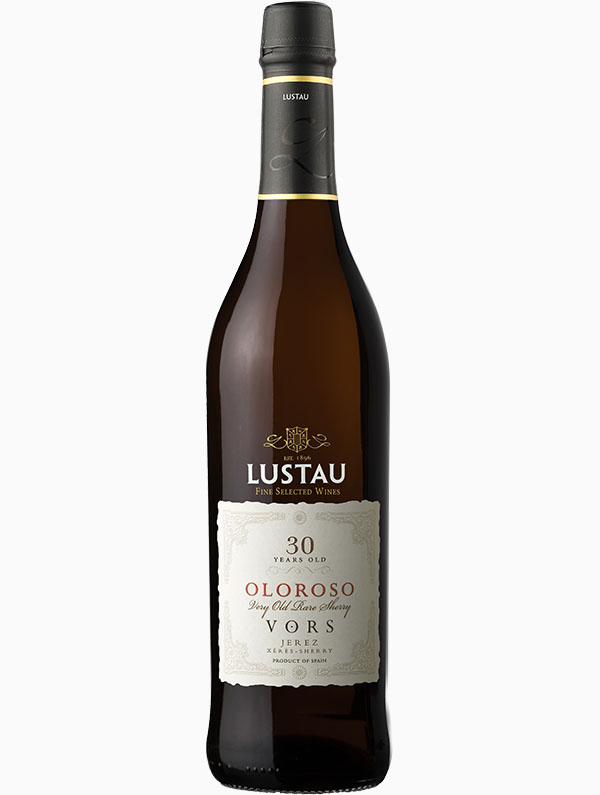 WHICH SHERRY WINE IS BEST TO PAIR WITH RABO DE TORO
We have selected the very rare and limited Lustau Oloroso VORS to go with this savory slow-food exemplar. With an average age of 30 years and an impressive intensity it is the perfect wine to balance such a robust dish. Old gold color, with bronze hues, and aromas of nougat, dried apricots, and plums. Intense and mouth filling, reminiscent of marron glacé on the palate and old brandy, due to its great concentration.
Lustau VORS (Very Old Rare Sherry) Oloroso has its origins in the searching and selecting process that Manuel Lozano, former Cellar Master of Lustau, made among the oldest solera casks of this wine. This Oloroso comes from a selection of 9 casks.
HOW TO MAKE RABO DE TORO – HOW TO PREPARE THIS SPANISH DISH
Part 1
Preheat the oven to 300°.
Season the oxtails with salt. In a large enameled cast-iron casserole, heat the olive oil over moderately high heat.
Working in 3 batches, brown the oxtails for 7 to 10 minutes, turning occasionally.
Transfer to a large plate.
Remove all but 2 tablespoons of fat from the casserole.
Add the onions, tomatoes, celery, carrot and garlic and cook over moderately high heat until just starting to brown, about 15 minutes.
Stir in the wine and sherry, bring to a boil and cook for 10 minutes.
Return the oxtails to the casserole.
Add 8 cups of water along with the bay leaf and peppercorns. Bring to a boil, then cover and transfer to the oven.
Braise, stirring the oxtails a few times, until very tender, about 3 1/2 hours.
Let cool, then cover and refrigerate overnight. Skim the fat from the top of the stew.
Part 2
Gently reheat the stew over moderate heat.
Transfer the oxtails to a large plate.
Strain the sauce into a large bowl, pressing on the solids.
Discard the solids. Return the sauce to the casserole and bring to a boil, then simmer for about 10 minutes, until slightly thickened.
Season with salt.
Return the oxtails to the sauce and simmer until warm.
Transfer the oxtails and sauce to bowls, garnish with celery leaves and serve with bread.
TIPS FOR MAKING RABO DE TORO
Some chefs like to cook this recipe in a pressure cooker, in that case, the total 5 hours can be fairly reduced to about 2. But we like the very slow-cooking option. Regardless, when done properly, the meat should be so tender to come right off the bone with no effort.
FAQ
Can I use beef instead of ox?
Yes, you can use beef in case you prefer a smoother texture and flavor.
Does this food recipe allow to be served with fries instead of bread?
Absolutely yes. This is the Spanish way!