What is the best wine to pair with Buffalo wings? As much as we like being put on the spot, the reply will sometimes take added consideration, being flexible and accommodating too. There is possibly not a single 'best' wine to go with hot wings, even so, we agree that quality off-dry Rieslings and Chenin Blancs, and some Alsace and Brut Champagnes (or even some reds) may turn out as excellent options. But you know by now that we do love the diversity of expressions offered by sherry wines with pretty much any cuisine and most ingredients, and that we particularly enjoy pairing our favorite wines with those classic American dishes we all prize so much! Buffalo wings come in a variety of heat levels: from mild to red-hot. Normally, the greater the heat sensation the more challenging to pair with wine. Both the sticks of celery and the chilled blue cheese dipping sauce will help cool off the spiciness, but we also need enough structure in the wine to stand up to this mighty butter-based sauce.
Oloroso sherries are some of the fullest-bodied wines out of the region and are traditionally paired with hearty savory preparations such as meat stews, big game, bluefish like tuna, or virtually any dish made from pork. Yet, could oloroso sherry also be a good companion to Buffalo wings? Let's find out…
Reading time: 4 Minutes
Author: Lucas Payá
Date: 08/05/2023
Category: Pairings
It's that time of year again, when the cold starts to break and warmer weather gradually begins to grace us with its presence.As the seasons change, we often seek out and welcome food and drink that reflects our surroundings.When things start to heat up, our desire for beverages that quench our thirst and cool us off grows exponentially with the increase in temperature.In a world filled with slushies and punches, there is one classic cocktail that has been helping us usher in Spring and Summer for centuries: Sangria

<strong>Tiempo de lectura:</strong> 6 Minutos<strong>Autor:</strong> Steven Dragun<strong>Fecha:</strong> 03/24/2023<strong>Categoría:</strong> Cócteles

PAIRING: BUFFALO WINGS
Full Ingredients list
1/2 cup sour cream
1/2 cup crumbled blue cheese
1/4 cup mayonnaise
1 small clove garlic, chopped
1 tablespoon milk or buttermilk
Juice of 1/2 lemon
Kosher salt and freshly ground pepper
For the wings:
Vegetable or peanut oil, for frying
1 cup all-purpose flour
1 tablespoon paprika
3 pounds chicken wings, split at the joints, tips removed
1 1/2 cups Frank's RedHot sauce (or 3/4 cup other hot sauce)
1 stick unsalted butter
2 tablespoons honey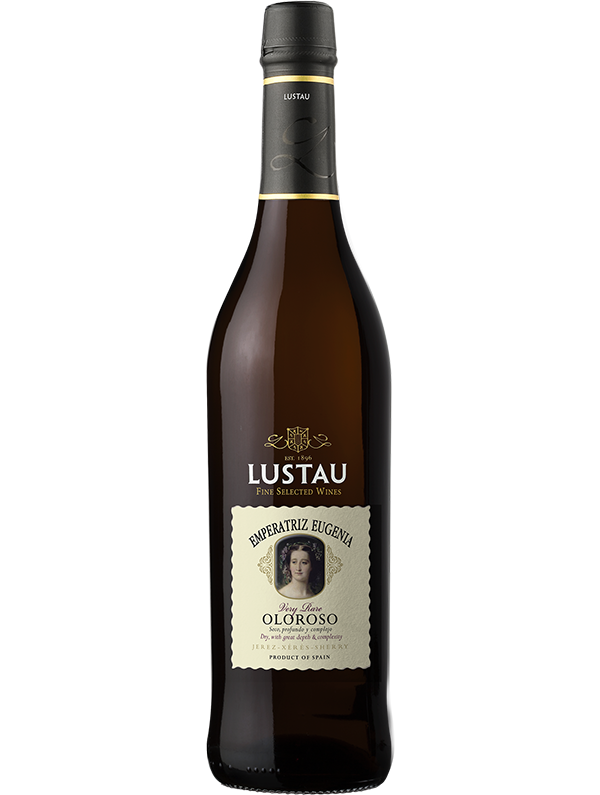 BUFFALO WINGS ORIGINS AND HISTORY
A bit of background first; there may be several different claims about the invention of Buffalo wings but all of them seem to entail their origin in the town of Buffalo, NY. Probably, the most supported story tells us that Buffalo wings were first prepared at the Anchor Bar on Main St. by Teresa Bellissimo, who owned the bar with her husband Frank in 1964. Regardless of the ultimately true version, these hot wings have ever since become a signature national delight. Throughout the 1970s and 1980s, Buffalo wings gained in popularity as bar food and appetizers across the United States and Canada. These days, chicken wing festivals and competitions are being held in many areas, and the skyrocketing demand in recent years has led to actual shortages of product in North America during certain times.
WHY IS OLOROSO THE BEST SHERRY TO PAIR WITH BUFFALO WINGS?
So, why is oloroso a good wine to have with hot wings? [Please note that we really like the pairing when the dish is served with the raw celery slices and the thick blue cheese dip on the side]. Olorosos are wines with generous alcohol, and that may seem a dangerous element when dealing with hot food. True, but these sherries contain some secret sauce too. When sipping the wines before each bite, their exceptional levels of glycerine (due to their specific method of winemaking and aging) create an invisible coat around your palate that will put out some of the burning flames. Additionally, if you serve them chilled the effect is notably increased. Furthermore, these ultra-concentrated and rich wines do not require large volumes in your mouth to fill you with an extraordinary array of flavors and lasting complexity. A little goes a very long way! The wine's taste profile and texture will do the rest to round out this magical combination.
WHAT IS THE BEST OLOROSO TO PAIR WITH BUFFALO WINGS? LUSTAU RARE OLOROSO
Lustau produces a number of outstanding oloroso sherries, but we selected a truly stellar wine with which to celebrate your team's victory, a special choice for a special occasion. Lustau Rare Oloroso Emperatriz Eugenia is "aged for 15 years in Jerez de la Frontera since the foundation of its Solera by Mr. Emilio Lustau in 1921 to commemorate the visit to Jerez of Eugenia de Montijo, the last Empress of France." A winner!
BUFFALO WINGS RECIPE – HOW TO PREPARE AUTHENTIC BUFFALO WINGS
Make the dip: Pulse the sour cream, blue cheese, mayonnaise, garlic, milk and lemon juice in a food processor until combined but still chunky. Season with salt and pepper. Cover and refrigerate until ready to serve.
Make the wings: Heat 1 inch of vegetable oil in a large deep skillet over high heat until a deep-fry thermometer registers 375 degrees F. Set a rack on a rimmed baking sheet.
Mix the flour and paprika in a shallow dish. Dredge the wings in the flour mixture to coat, tapping off the excess. Fry the wings in batches, turning as needed, until cooked through and deep golden brown, about 15 minutes. (Return the oil to 375 degrees F between batches.) Remove with tongs and transfer to the rack to drain.
Meanwhile, combine the hot sauce, butter and honey in a medium pot over medium heat until the butter melts. Continue to cook, stirring, until the sauce thickens slightly, about 10 minutes. Reserve one-quarter of the sauce for serving. Add the cooked wings to the pot and toss with the remaining sauce. Serve with the blue cheese dip and reserved sauce.