This January, many parts of the country have experienced some of the coldest days in recent times, with significantly below-average temperatures for weeks on end. What better than a cup of hot Clam Chowder to cope with the frigid outdoor conditions? I will never forget one of the best expressions of this soup that I wolfed down during a trip to Portland several winters ago, many miles away indeed from my home in New England. James Beard award-winning Gabrielle and Gregory Denton are some of the most talented chefs on the West Coast. Their restaurant OX is a temple of woodfire cuisine, and their elegantly smoky, jalapeño and toasted garlic Clam Chowder is a true monument. I was lucky enough to spend a couple of days with them and we had a blast together, check out the story here. Gabi made it clear, she likes her Clam Chowder with Lustau fino sherry from El Puerto! And I couldn't agree more. Actually, during our visit we tested out the theory and glad to concur. Check below our visit to Portland, OX and Jacobsen Salt Co.!
Reading time: 8 Minutes
Author: Lucas Payá
Date: 08/05/2023
Category: Pairings
It's that time of year again, when the cold starts to break and warmer weather gradually begins to grace us with its presence.As the seasons change, we often seek out and welcome food and drink that reflects our surroundings.When things start to heat up, our desire for beverages that quench our thirst and cool us off grows exponentially with the increase in temperature.In a world filled with slushies and punches, there is one classic cocktail that has been helping us usher in Spring and Summer for centuries: Sangria

<strong>Tiempo de lectura:</strong> 6 Minutos<strong>Autor:</strong> Steven Dragun<strong>Fecha:</strong> 03/24/2023<strong>Categoría:</strong> Cócteles

PAIRING: CLAM CHOWDER
Full Ingredients list
6 tablespoons unsalted butter
½ cup diced bacon
2 ½ teaspoons chopped fresh garlic
½ teaspoon red chili flakes
1 cup diced onion (1/4-inch cubes)
½ cup diced peeled carrot (1/4-inch cubes)
½ cup diced celery (1/4-inch cubes)
2 cups white wine
3 cups heavy cream
2 teaspoons sambal olek (or substitute a few dashes of Tabasco or other hot sauce)
Kosher salt and freshly ground black pepper
1 ½ cups diced peeled Russet potato (1/4-inch cubes)
4 Smoked Beef Marrow Bones (recipe follows)
2 pounds fresh, purged manila clams in the shell
Flaky sea salt, for garnish
1 jalapeño, very thinly sliced
3 tablespoons thinly sliced green onion
2 tablespoons chopped Italian parsley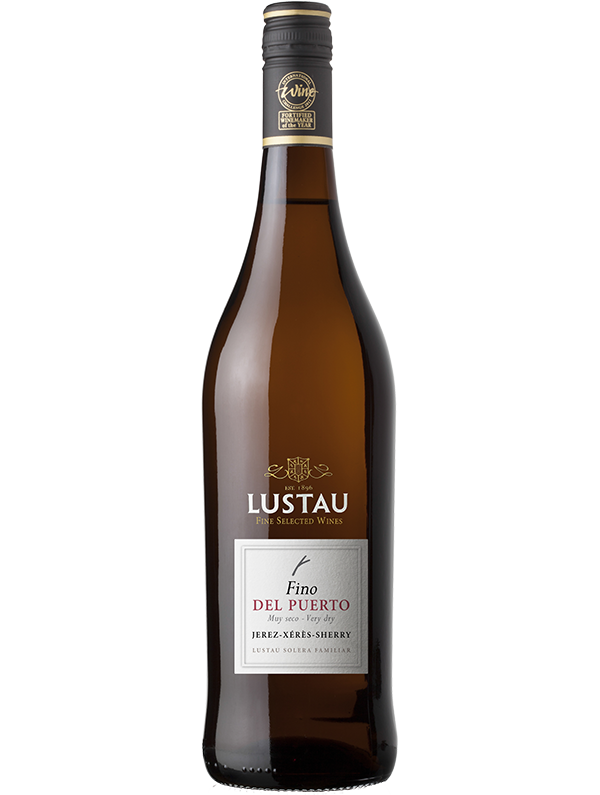 HISTORY AND ORIGINS OF THE ENGLAND CLAM CHOWDER
According to Wikipedia: The dish originated in the Northeastern United States, but is now commonly served in restaurants throughout the country. Many regional variations exist, but the three most prevalent are New England or "white" clam chowder, which includes milk or cream, Manhattan or "red" clam chowder, which includes tomatoes, and Rhode Island or "clear" clam chowder, which omits both. Early documentation of the soup goes back to the 19th and beginning of the 20th centuries.
ENGLAND CLAM CHOWDER PAIRING WITH WINE
Expert opinions coincide that based on the texture (richness) and the ingredients used, various profiles of wines could be selected to pair with this soup. From lighter and crisp to full-bodied whites, they may all be excellent options. Even some light, low-tannin, high-acid, unoaked red wines would work with some of the variations using certain vegetables (Manhattan, perhaps?). But for us, the wines from Jerez are, once again, our favorite choice. No matter what 'variant' of the recipe you try, there is going to be a style of sherry that will match it to perfection. What a surprise!
BEST SHERRY WITH NEW ENGLAND CLAM CHOWDER
As mentioned above, the broad use of different ingredients may make us lean toward diverse styles of sherry. From lighter manzanillas and finos, all the way to amontillados, olorosos, and even some sweeter sherries might offer a balanced contrast! For Gabi and Greg's chowder, we'd go with their choice, Lustau Fino del Puerto. They always have sherry behind the bar, so don't hesitate to ask when you visit them. The combination of ocean-like flavors with the smoked bone marrow and toasted garlic, plus the heat from the jalapeño is just on point with this wine. Bravo!
ENGLAND CLAM CHOWDER RECIPE
Preheat the oven to 450º. In a large, heavy-bottomed pot, add the butter and bacon over medium heat; cook until the bacon starts to brown. Add the garlic and chili flakes and cook, stirring occasionally, until the garlic is lightly browned. Immediately add the onion, carrot, and celery and cook, stirring occasionally, until the onion is translucent. Stir in the white wine. Bring to a boil, skimming away any impurities or foam that rises to the top, then add the cream. Bring back to a boil, then add the sambal olek; taste and season with salt and pepper.
Add the potatoes and bring the mixture up to a simmer. Simmer until the potatoes are just cooked through. Adjust the seasoning again if necessary, then remove from heat. At this point, you can cool the chowder base and refrigerate it until ready to use.
Place the smoked marrow bones on a baking sheet and roast until heated through, 10 to 12 minutes. (Watch carefully to avoid overheating, which would cause too much marrow to render out of the bones.) Keep warm.
Add the clams to the chowder base; cover and bring to a boil over medium heat. Reduce to a simmer and cook until the clams are all opened, about 5 minutes. (Discard any clams that do not open.)
To serve, divide the chowder among four warmed soup bowls. Sprinkle each hot marrow bone with sea salt, then cover with slightly overlapping jalapeño slices. Place on the side of the bowl, then garnish bowls with green onion and parsley and serve. Encourage guests to scrape the marrow into the chowder before eating, jalapeños and all.
Smoked beef marrow bones
4 4-inch-long beef marrow bones, split lengthwise (or substitute 2-inch pipe marrow bones)
Cover the marrow bones in water and refrigerate overnight. The next day, remove from water and pat dry.
Mesquite wood chips
Prepare a smoker with mesquite wood chips and preheat to 200º. Smoke bones 1 hour. Remove then refrigerate until ready to use.
FAQ
What is Manhattan Clam Chowder?
Manhattan Clam Chowder in a light, clear and flavorful tomato-based broth that contains different types of vegetables such as carrots, celery, potatoes.
What is a Boston Clam Chowder?
Boston Clam Chowder features potatoes and a rich creamy white base and it is almost identical to New England Clam Chowder.
Difference between Manhattan and New England Clam Chowder
Manhattan Clam Chowder is brothy and full of veggies. This type has a cleaner, brinier, profile. Because of the tomatoes, it looks reddish.
What is Campbell's New England Clam Chowder?
If you prefer to avoid cooking, you can purchase canned New England Clam Chowder. There are several companies out there that sell already cooked and preserved Chowders.