It's been a few years since our dear Paul Sanguinetti put together a fabulous dissertation on the use of sherry wines in drinks. In his own words, "introducing the consumer to a new(er) thing in a more familiar package such as a cocktail can invite your guest to try something new without fear or trepidation." And he continues, "in general, what sherry will do is lower the alcoholic attack of a cocktail, providing finesse, salinity, umami, and acidic complexity and structure. There are no rules really and rules are meant to be broken. There are always exceptions to rules as we still don't fully understand the science of flavor. However, there are very helpful guidelines. Matching the body of your sherry with the body of your spirit is a great start." From here, he links up the different types of wines from Jerez with specific spirits, cordials, citrus, spices, herbs, fruits, and shares a few mouthwatering recipes for each of them.
Reading time: 5 Minutes
Date: 08/05/2023
Category: Blog
It's that time of year again, when the cold starts to break and warmer weather gradually begins to grace us with its presence.As the seasons change, we often seek out and welcome food and drink that reflects our surroundings.When things start to heat up, our desire for beverages that quench our thirst and cool us off grows exponentially with the increase in temperature.In a world filled with slushies and punches, there is one classic cocktail that has been helping us usher in Spring and Summer for centuries: Sangria

<strong>Tiempo de lectura:</strong> 6 Minutos<strong>Autor:</strong> Steven Dragun<strong>Fecha:</strong> 03/24/2023<strong>Categoría:</strong> Cócteles

It is not a secret that we strongly support sherry wines and food combinations. These wines are meant to go with the most flavorful ingredients, no matter what cuisine style you favor and the best way to introduce someone to the wines is having them try with food of some sort. Moreover, we believe that the unrivaled versatility that the region offers when it comes to pairing, can also be accessed when creating mixed beverages with them. The endless possibilities of drink profiles allow you to enjoy a sherry cocktail on virtually any occasion, every season, and at any time of the day. From the lightest, most savory aperitive-style drinks to the most opulent after-dinner concoctions. Americans have known this for a long time, sherry cocktails have been made in the US since the invention of mixology. Many of the classic American recipes call for sherry, and their use today in top-notch bar craftsmanship is once again on the rise. So why not enjoy them with food? When trying balanced sherry cocktails with fine food something might occur.
For expert input we reached out to our friends Lynnette Marrero, award-winning mixologist and philanthropist known for co-creating the world's first all-female speed bartending competition, Speed Rack, Gregory Buda, director of education at The Dead Rabbit and Blacktail, photographer, traveler, and bar industry educator, and Alberto Martínez, founder of the classic cocktail bar in Madrid 1862 Dry Bar, awarded Best Cocktail Bar in Spain in 2014. We reached out to them for their familiarity with local cuisines; Lynnette lives in New York City, Greg spends a long time traveling across central and northern Europe and Alberto is a Madrid-based prominent barman with extensive sherry and food pairings experience. We asked about some of their go-to choices when it comes to eating with a sherry drink in hand and their secret to making sherry cocktails that are suited for food pairing is. We took note of their remarks, are you ready to get hungry as a bear?
LYNNETTE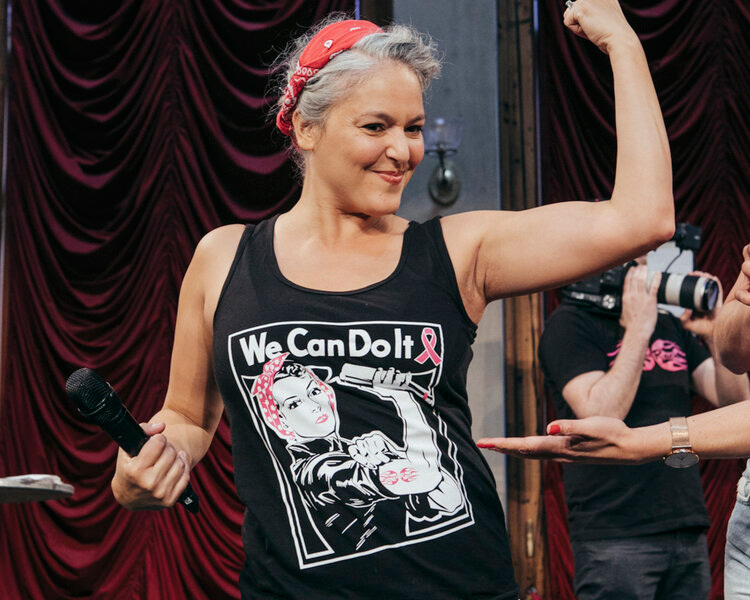 "I love a Sherry Cobbler because it is so versatile with food. My favorite pairings are with rich game meats. The citrus in this cocktail along with the acidity of the sherry cuts through the fat and compliments the flavors nicely. The Sherry Cobbler or an Adonis are incredible with charcuterie plates. Whether you are mixing cured meats and cheeses or going vegetarian with nuts and olives with cheese or vegan substituting cured meats for nut dips and dried fruits, these cocktails pair so well with this course. I love a fino sherry 50/50 martini with orange bitters, (optional) a dash of absinthe and garnished with an olive and lemon twist. This cocktail pairs beautifully with seafood like oysters, raw bar towers, sushi, or a crisp salad like a Niçoise or Caesar."
"With sherry cocktails I can lower the proof of a cocktail but not lose flavor and complexity. Sherry also adds acidity so I can also use fewer citrus fruits, which can sometimes contrast with some food items. I traditionally use bright fresh sherries like fino and manzanilla for green dishes, seafoods and lighter fare. I tend to lean on the oxidized wines for cocktails to pair with roasted foods, foods with umami or richer dishes."
GREG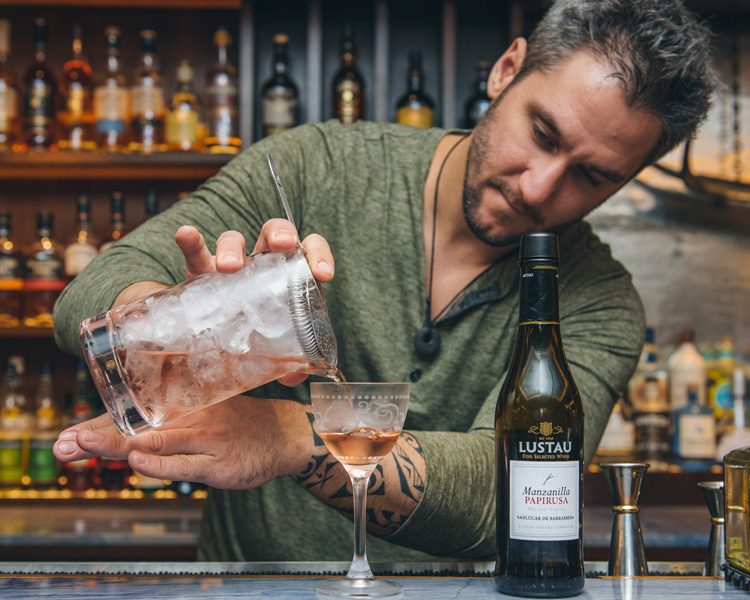 "For me, the styles of sherry that pair well with certain foods by themselves also make great pairings when those sherries are used as the base of a cocktail. Here are three examples that I really like: I love the combination of amontillado sherry with lamb, and it is a pairing that I revisit often in different ways. Because those flavors work so well together, I have found that both a Bamboo (amontillado sherry, dry vermouth, bitters) and an Up To Date (rye whiskey, amontillado sherry, Grand Marnier, bitters) go extremely well with dishes like braised lamb shanks, roast leg of lamb, and grilled lamb chops. For a lighter option, manzanilla pairs wonderfully with fish and shellfish, so I would offer up a Tuxedo (gin, manzanilla sherry, orange bitters) with oysters, or an Adonis (manzanilla sherry, sweet vermouth, bitters) with delicate grilled or baked fish dishes. Finally, for a fruitier direction, I enjoy pairing a classic Sherry Cobbler (using raspberries or strawberries with a mix of fino and amontillado sherries) with a cheese plate. The sherries in combination work with the fruit to compliment almost any type of cheese."
"Again, the general rule would be to make a sherry cocktail using a style of sherry that pairs well with the food by itself. That is always a great starting place. After that, you can combine that sherry style with other flavors and ingredients that complement or contrast the flavors in the dish. To use an example from above, in the Bamboo cocktail, the amontillado works to complement the flavor of the lamb with bold nutty flavors, while the dry vermouth works to cut through the fattiness of the lamb with dryness and herbal flavors. Together in the cocktail, they accomplish more than either could do on their own."
ALBERTO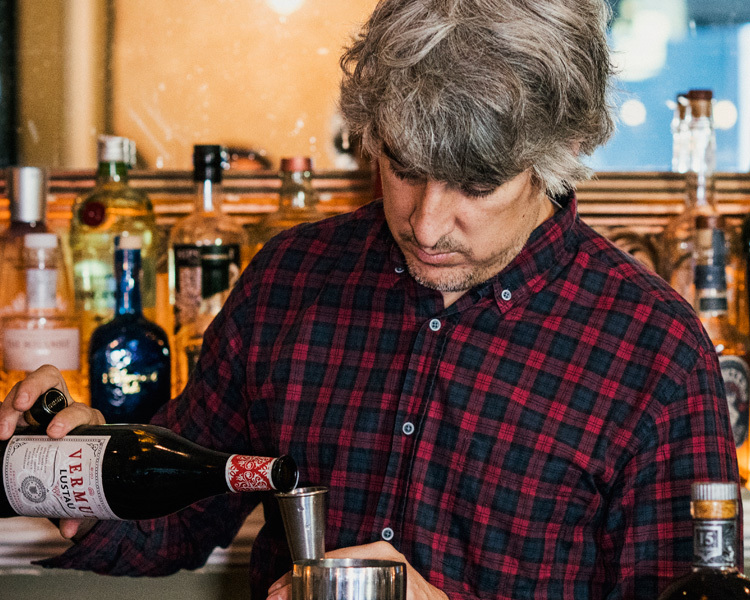 "Sherry is so vast in flavor profiles that I cannot imagine a food that doesn't pair with it. For sure, light non-oxidative sherries go especially well with seafood, with all kinds of pickles and, of course, oxidative sherries match amazingly with meats and stews. So, if we are in a cocktail bar like 1862 Dry Bar, you may drink a Bamboo before lunch with Gildas, the classic aperitif composed of olive, anchovy, and a slightly spicy pepper. The lightness of the Bamboo, made with dry vermouth and a dry fino from Jerez is all you need before going for lunch with family or friends. Got a can of smoked sardines? Pair it with an Adonis. We love to make it with both amontillado and a sherry vermouth."
"I'm pretty classic as a bartender. That means that I feel comfortable with no more than 3-4 ingredients in cocktails. Sherry in cocktails offers you deep flavor without a high proof spirit, and that will help you create simple and tasty drinks that don't need juices, syrups, or sodas to lower the ABV. I try to decide which sherry wine will be the base of the cocktail depending on the food that will be paired with it. Then, I make it simple, adding only 1 or 2 more ingredients that may add layers of complexity but not disguise the main flavor. Less is more, in my opinion."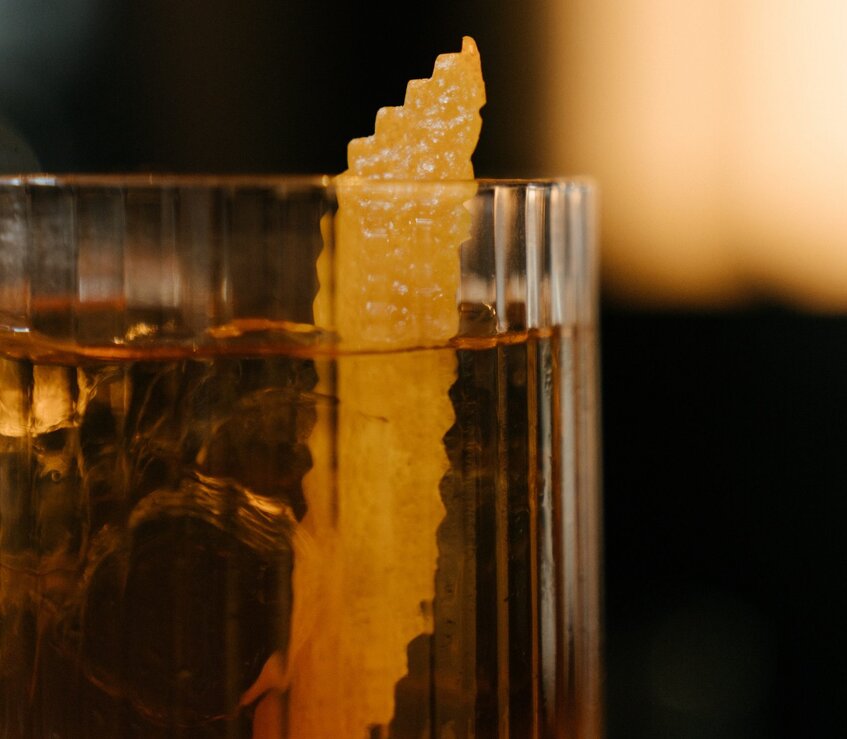 So, let's look at some of the most substantial (there are more) regulations that P.D.O Jerez has agreed to: