Given the rise of the "sober curious" movement and an increased focus on health & wellness, drinkers everywhere are turning to lower alcohol cocktail alternatives. Sober curious drinkers, a term coined by author Ruby Warrington, are people who are mindful of when and why they drink alcohol. People are choosing to go sober curious for a variety of reasons, but many are trying to avoid the mental and physical toll that binge drinking can take. The movement seems to have been accelerated by the pandemic, which contributed to increased stress levels and caused many to re-think their relationship with alcohol. Celebrities, such as Katy Perry and Chrissy Teigen, have also been glamourizing sober curiosity by speaking publicly about their journeys and younger generations are taking notice. A recent Gallup study found that Americans' average weekly number of drinks has been falling which seems to be driven largely by Gen Z.
Reading time: 6 Minutes
Date: 08/05/2023
Category: Blog
It's that time of year again, when the cold starts to break and warmer weather gradually begins to grace us with its presence.As the seasons change, we often seek out and welcome food and drink that reflects our surroundings.When things start to heat up, our desire for beverages that quench our thirst and cool us off grows exponentially with the increase in temperature.In a world filled with slushies and punches, there is one classic cocktail that has been helping us usher in Spring and Summer for centuries: Sangria

<strong>Tiempo de lectura:</strong> 6 Minutos<strong>Autor:</strong> Steven Dragun<strong>Fecha:</strong> 03/24/2023<strong>Categoría:</strong> Cócteles

WHAT ARE LOW ABV COCKTAILS AND THEIR ADVANTAGES?
As a result, the low and no alcohol cocktail trend is thriving. Low alcohol cocktail menus are popping up in bars & restaurants all over the world and there are more low and no alcohol beverage options than ever, including lower alcohol & zero-proof spirits, non-alcoholic beers, and mood-boosting adaptogenic beverages. It's clear, though, that consumers won't fully stop drinking anytime soon. According to Nielsen IQ survey data from October 2021, 78% of non-alcoholic beverage buyers are purchasing alcoholic beverages as well. This indicates the low ABV movement is likely fueled by moderation rather than abstinence. Many bartenders think this shift to adding low alcohol cocktails is a good thing as it creates more inclusive options for people who are still looking to have a social, fun bar experience but with more moderate alcohol intake.
HOW AND WHERE CAN YOU DRINK LOW ABV COCKTAILS?
People are looking to drink less rather than cut alcohol out completely, which gives low alcohol cocktails an opportunity to shine alongside their stronger counterparts. Given the widespread availability of low and no alcohol beverages, consumers have more ways than ever to integrate low alcohol cocktails into their everyday lives. If you're at home, try swapping one of your spirits with a sherry, as alternative, to make your own low ABV cocktail. You can easily lighten an Old Fashioned by using oloroso, instead of bourbon or create a lower alcohol Spritz with sherry, vermouth, and club soda. If you're having a night out, look for bars & restaurants that have low ABV sections on the menu and swap one of your classic cocktails for a lower alcohol version. If you don't see a low or no alcohol cocktail section, be sure to ask your server if they can make one for you since many establishments are well aware of the sober curious trend. As consumer demand evolves, bars and restaurants don't need (as much) booze to create buzz and it wouldn't be surprising to find full alcohol (Manhattan), low alcohol (Lower Manhattan), and no alcohol (No-hattan) versions of your favorite classic cocktails at bars in the not too distant future.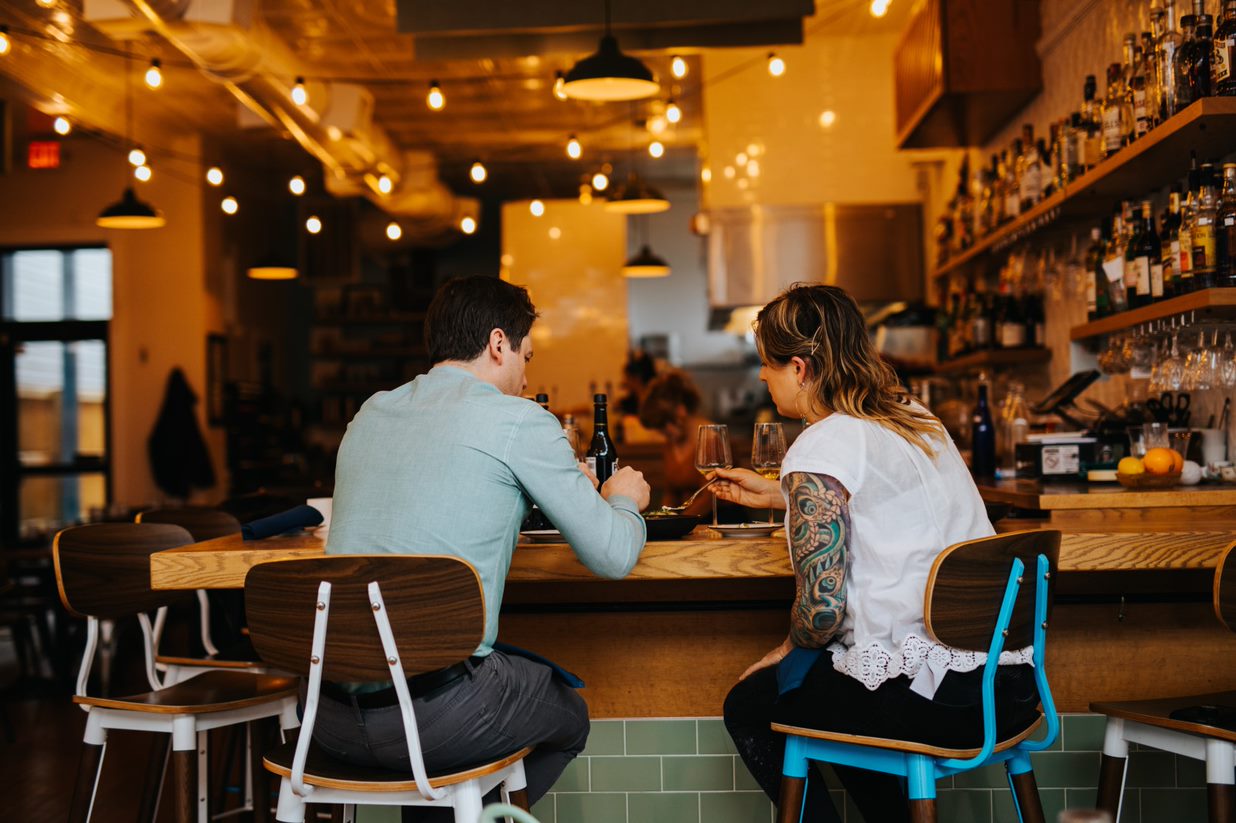 WHAT ARE THE BENEFITS OF LOW ABV COCKTAILS?
Low ABV cocktails are crafted using lighter alcohol alternatives to spirits, such as sherry, this comes with many advantages. Moderating alcohol intake can lead to fewer hangovers, lowered anxiety (also known as "hang-xiety"), and overall mood improvements. Hang-xiety is defined as the feeling of anxiety during a hangover triggered by increased cortisol after a night of drinking. People are opting for a lower ABV lifestyle to lessen the negative after effects of binge drinking. By incorporating low ABV cocktails into your routine, you can avoid those "doomsday" hangover feelings in addition to minimizing nausea, headache, and fatigue. Furthermore, adding low ABV cocktails into your routine can help you stay more present over the course of an evening. By drinking lighter cocktails, you are able to control your buzz and decrease the likelihood of getting drunk.
Given the plethora of health benefits and widely available beverage options, it's easy to see why people are swapping their stiff Negroni for a lighter "Low-groni".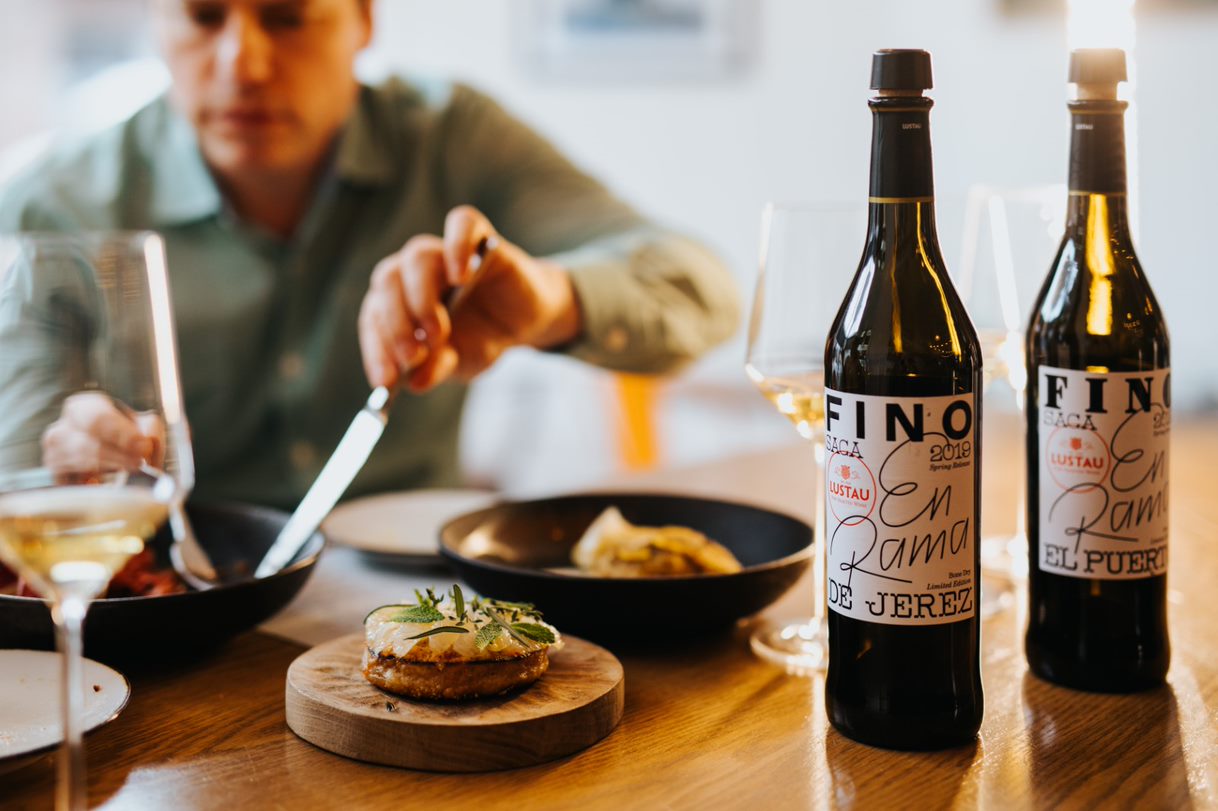 WHAT MAKES SHERRY A GOOD LOW ABV MIXER?
With its diverse flavor profiles and low alcohol content, sherry is a great alternative to spirits when making low ABV drinks at home or the bar. From manzanilla to pedro ximénez, sherry can pair with zero-proof spirits to create even lower ABV versions of classic cocktails or mixed with bubbles for an easy spritz. Also, sherry wines can become a great alternative to any high proof spirit due to their remarkable structure. Whether you use them, every expression of sherry wine (does not matter how you use them in cocktails) is an incredibly useful asset for a home/ professional bar.
According to Lustau's dear friend Paul Sanguinetti, what sherry will do is lower the alcoholic attack of a cocktail, providing finesse, salinity, umami, and acidic complexity and structure. There are really no rules and rules are also meant to be broken. There are always exceptions to rules as we still don't fully understand the science of flavor. However, there are very helpful guidelines. Matching the body of your sherry with the body of your spirit (you want to substitute or complement) is a great start." From here, he links up the different types of wines from Jerez with specific spirits, cordials, citrus, spices, herbs, and fruits.
Fino & manzanilla (15%-15.5% ABV on average) pair well with gin, vodka, tequila, rum agricole, and mezcal works well with herbs, dry vermouths, maraschino, honey, apples and citrus. Both are great choice for a low ABV martini – you can swap the full-strength gin with a zero-proof alternative or a Bamboo, the centenary, classic low ABV version of the Dry Martini.
Amontillado and Palo Cortado (18%- 21% ABV on average) are the most versatile and work well from white to aged spirits and match with amaros, curaçaos, seasonal berries (especially red ones like strawberries and raspberries), dry and sweet, vermouths, fig, apricot, stone fruits, herbs, and mint. Mix it with a zero-proof bourbon for a super low ABV Manhattan. As it happened with fino and manzanilla, there is also a genuine sherry cocktail that turns the Manhattan into a low ABV riff by using only sherry: the Adonis.
Oloroso (20%- 21% ABV) is the only dry style of sherry that is completely oxidatively aged. Therefore, any full-bodied brown spirits, such as whiskies, scotches, brandies, aged rums and tequilas will make a perfect combination. It also works well with stone fruits, red fruits, sweet vermouths, amaros, plums, figs, chocolate, and coffee. Olorosos are a great choice for spirit forward style cocktails such as Old Fashioned but can also play incredibly well in fresh, citrusy cocktails such as Sours.
Medium and cream (18.5% – 20% ABV on average) since they are crafted from a delicate blend of dry and sweet sherry wines, they will become an interesting ingredient to balance and modify your classic recipes or add a new layer of depth to a vast variety of low ABV cocktail creations. Like oloroso, medium and cream work well with whiskies, scotches, brandies and aged rums and tequilas. Gin can also bring a fresh citrusy lift such as in a Martinez riff. Its delicate and velvety sweetness allow them to combine with vermouths and amaros, Campari, stone fruits like apricot and peach, citrus, honey, fig, fresh herbs like verbena, basil and mint, aromatic spices like cinnamon, nutmeg, and pepper, earl grey tea.
Moscatel and pedro ximénez (18% ABV average). The ageing of these wines concentrates acidity so that although these wines can be sticky sweet with aroma and flavors of fig, raisin, chocolate, coffee and tobacco, they also have great acidity making it a great sweetening modifier in cocktails. They work well with vermouths, amaros, curaçao, seasonal fruits, apple, ginger, fig, date, citrus, cherry, stone fruits, etc. Anything close to daiquiris and sours, flips, fizzes, nogs, Collins style drinks will embrace these two styles of wines surprisingly well.