Given the breadth of cocktail history, it is safe to say that most cocktails being created today are variations of classics from the past. Even right after prohibition ended, cocktails that were invented in the 1930's and 40's were mostly spin offs of the beloved classics that came right before them (the Vieux Carre for example, is a very lovely and complex variation of the Manhattan cocktail). At the turn of the millennia, when the second golden age of the cocktail began, the great cocktail bars that were instrumental in bringing the craft of the cocktail back to life focused on classics and variations thereof. In the last 20 years, we have had the privilege of experiencing a wide array of classic cocktail variations, and some of them have become so popular that they have earned a place in history as a new-age classics. The Penicillin cocktail, created in 2005 by Sam Ross of Milk & Honey, has become one of these new-age gems. Modeled after the Gold Rush, another new-age classic consisting of Bourbon, honey, and lemon juice. The Penicillin has become commonplace among cocktail enthusiasts and is cherished for its smoky and spicy character. The blend of both peated and unpeated Scotches, along with the addition of ginger to the honey and lemon, adds layers of complexity that make this whiskey sour variation dance across your palate. Our take on this popular new-age treat utilizes dry sherry in place of the unpeated Scotch, and Mezcal instead of a peated whisky, which will satisfy your craving for smoke and spice in an approachable low ABV format.
Reading time: 3 Minutes
Author: Steven Dragun
Date: 08/05/2023
Category: Cocktails
It's that time of year again, when the cold starts to break and warmer weather gradually begins to grace us with its presence.As the seasons change, we often seek out and welcome food and drink that reflects our surroundings.When things start to heat up, our desire for beverages that quench our thirst and cool us off grows exponentially with the increase in temperature.In a world filled with slushies and punches, there is one classic cocktail that has been helping us usher in Spring and Summer for centuries: Sangria

<strong>Tiempo de lectura:</strong> 6 Minutos<strong>Autor:</strong> Steven Dragun<strong>Fecha:</strong> 03/24/2023<strong>Categoría:</strong> Cócteles

COCKTAIL: PENICILLIN
Full Ingredients list
2oz Lustau Don Nuno Oloroso Sherry
.25oz Del Maguey Vida Mezcal
.75oz Lemon Juice
.75oz Honey Syrup (3:1, honey to water)
 Slice of Ginger
Garnish: Piece of Candied Ginger
Recipe author: Steven Dragun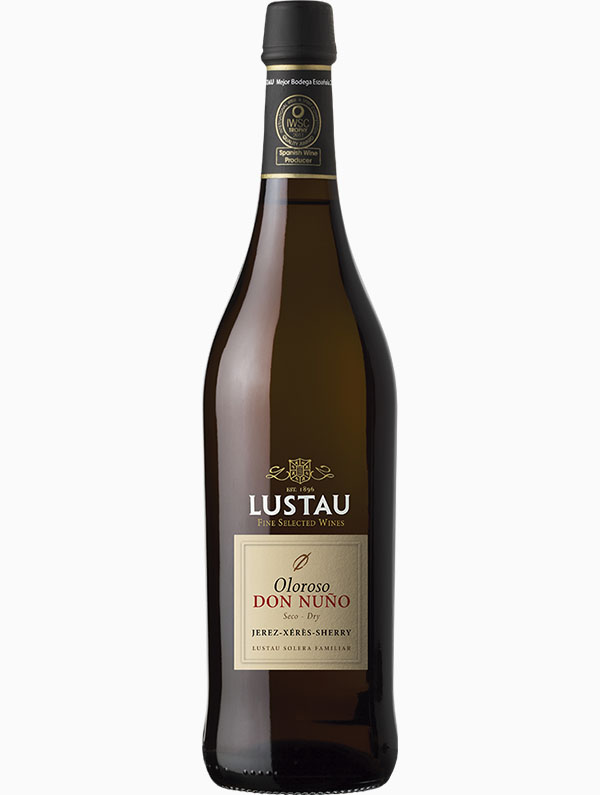 WHICH SHERRY IS BEST FOR A SHERRY PENICILLIN COCKTAIL
Since we are trying to mimic the flavor profile of Scotch, we decided to use Oloroso
sherry as its bold and oxidative quality plays nicely in this cocktail. Both Amontillado
and Palo Cortado could also work well in our Sherry Penicillin, but we ultimately decided
on Oloroso as it is a bit heavier and cuts through the other flavors without getting lost.
PENICILLIN COCKTAIL RECIPE
Add the slice of ginger to a shaking tin and muddle
Add the rest of the ingredients to the shaking tin
Add ice, shake, and strain over ice in a rocks glass
Garnish with the piece of candied Ginger
TIPS FOR A PENICILLIN COCKTAIL
Try floating the Mezcal on top of the drink instead of shaking it with the rest of the
ingredients. This will bring out the smoky and earthy flavors that most are seeking with this drink. Additionally, try using a ginger-honey syrup or a ginger liqueur instead of themuddled ginger. All three options will create a very different drinking experience.
PENICILLIN VARIATIONS AND TYPES
Penicillin cocktail with ginger beer
1.5oz Lustau Palo Cortado Sherry
.25oz Lagavulin 16 year Scotch
 .2oz Ginger Beer
Garnish: Lemon Wheel
Penicillin with whiskey
1oz Johnnie Walker Black Label Scotch
1oz Lustau Amontillado Sherry
..25oz Laphroaig 12 year Scotch
.75oz Lemon Juice
.75oz Honey-Ginger Syrup
Garnish: Candied Ginger
FAQ
Who invented the Penicillin cocktail?
Sam Ross invented the Penicillin
Who is Sam Ross?
Sam Ross is a former bartender at Milk & Honey, and currently owns
Attaboy in NYC
When was the Penicillin cocktail invented?
The Penicillin was invented in 2005
What is the best sherry for the Penicillin cocktail?
Any dry, oxidative Sherry will work best in this cocktail. For example Don Nuno Oloroso Sherry.
What is the best scotch for a Penicillin cocktail?
As the base spirit, any blended Scotch whisky will do. For the smoky element in the drink, any peated Scotch will work nicely.