Today (the day I am writing these notes) is National Onion Rings Day. So here you have me prepping for this extremely popular dish, so easy to cook that it might be classified as fast-food. But can fast-food also be healthy? You bet! Onions are an excellent source of various vitamins, minerals and potent plant compounds that have been shown to promote health in many ways. In fact, the medicinal properties of onions have been recognized since ancient times, when they were used to treat ailments like headaches, heart disease and mouth sores. Besides, we went for a lighter 'baked' rather than 'deep-fried' version involving less added fat. Check out this recipe here. And as always, we will suggest a glass of sherry to accompany this delicious snack!
Reading time: 3 Minutes
Author: Lucas Payá
Date: 08/05/2023
Category: Pairings
It's that time of year again, when the cold starts to break and warmer weather gradually begins to grace us with its presence.As the seasons change, we often seek out and welcome food and drink that reflects our surroundings.When things start to heat up, our desire for beverages that quench our thirst and cool us off grows exponentially with the increase in temperature.In a world filled with slushies and punches, there is one classic cocktail that has been helping us usher in Spring and Summer for centuries: Sangria

<strong>Tiempo de lectura:</strong> 6 Minutos<strong>Autor:</strong> Steven Dragun<strong>Fecha:</strong> 03/24/2023<strong>Categoría:</strong> Cócteles

PAIRING: ONION RINGS
Full Ingredients list
Onion – You will need large onions for this, to be able to get decent sized onion rings.
Eggs – This is to help the breadcrumbs stick to the onion rings.
Breadcrumbs – You can use any breadcrumbs, but we love Panko breadcrumbs as they make the onion rings crispy.
Seasoning – Your choice, the sky is the limit, we went for: salt, curry and parsley, and some olive-oil mayo sauce on the side.
Flour -This is what the onions are first coated in, as it helps to soak up any moisture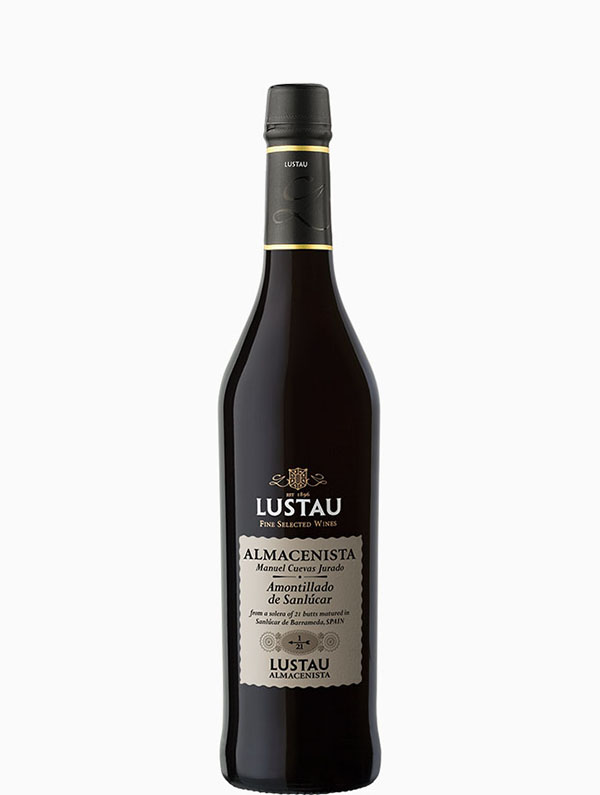 FAST FOOD & SHERRY: WHY SHERRY IS THE PERFECT WINE FOR FAST FOOD
You may remember the article on comfort food that we published a couple of months back. These onions rings may perfectly fit into one (or even two) of the four sub-categories of comfort food that we covered in that text. As expected, varied sherry wines were also recommended with each example, because as we keep saying repeatedly: "there is a sherry style for every type of dish and occasion". Regardless of the amount of time that you have gotten to spend savoring that particular meal—from just 10 minutes to four hours—a ready-to-enjoy glass of your favorite chilled jerez will surely enhance your culinary experience. This is how versatile these wines are! By the way, here is another article we dedicated to some connections between Slow Food and Sherry in case you actually have about four hours to enjoy your meal.
BEST SHERRY TO PAIR WITH ONION RINGS
So then, what sherry would you pair with onion rings? It'd depend on the actual seasoning that you choose to mix in the flour. The great thing about onion rings is that you can conveniently swap the seasoning for your blend of choice. This time, I had a bottle of Lustau Almacenista Manuel Cuevas Jurado Manzanilla Pasada de Sanlúcar and I thought of some possible elements that may help bring all the flavors together. My choice for the seasoning was: salt, curry and parsley, and some olive-oil mayo sauce on the side. Basically, I adjusted the dish to the previously made wine selection, as opposed to the other way around, trying to incorporate some elements in the food that would match the overall profile in the wine. The result? Well, you tell me! Below you'll find the recipe that I used:
HOW TO PREPARE ONION RINGS
Mix the flour and the seasoning in a bowl.
Put the Panko breadcrumbs in another bowl and whisk the eggs in a third bowl.
Slice the onions thickly and separate into rings.
Dip the onion slices in the flour mixture, then the egg and then roll in the Panko breadcrumbs until they are completely covered. Put them on a lined baking tray.
Bake at 200°C/400°F for 20 minutes, flip them and cook for a further 5 minutes until crispy.
IS IT BETTER TO OVEN FRY OR BAKE ONION RINGS?
It is not easy to bake an onion ring and get the same crispy, good texture as a deep-fried option. However, the advantage of baked onion rings is this technique makes a very crunchy, easy, non-oily onion ring. However, this is not the best way to make onion rings. Our approach was baking them to have a more robust version. Indeed, there are also advantages in frying the onion rings: the light, firm texture when onions are fried is unquestionable!