Summer is in full swing here in the US, a substantial part of the country is, again, submerged in a scorching ocean of heat waves baking the ground at triple-digit temperatures, from California to New England. Nights have stayed rather warm, and we have been recently enjoying chilled dishes and cool wines. Like for instance this ultra-easy-to-make bean salad that you can put away in the fridge and relish over a few days. We found this nice recipe by Umami Girl. Yes, it's called "salad" but it packs a great deal of protein and vitamins, and requires virtually no cooking. It also allows for great flexibility in the sort of ingredients you can combine, from the types of beans, vegetables, and… possibly even canned tuna? All to suit your own preference and/or personal taste, but we wholeheartedly do recommend that you use authentic sherry vinegar for the vinaigrette dressing. A wonderful ingredient showing so much depth, complexity, and concentration, a culinary star condiment that the best chefs always keep in their pantry!
Reading time: 3 Minutes
Author: Lucas Payá
Date: 08/05/2023
Category: Pairings
It's that time of year again, when the cold starts to break and warmer weather gradually begins to grace us with its presence.As the seasons change, we often seek out and welcome food and drink that reflects our surroundings.When things start to heat up, our desire for beverages that quench our thirst and cool us off grows exponentially with the increase in temperature.In a world filled with slushies and punches, there is one classic cocktail that has been helping us usher in Spring and Summer for centuries: Sangria

<strong>Tiempo de lectura:</strong> 6 Minutos<strong>Autor:</strong> Steven Dragun<strong>Fecha:</strong> 03/24/2023<strong>Categoría:</strong> Cócteles

PAIRING: BEAN SALAD
Full Ingredients list
2 15.5-ounce (425-gram) cans white beans, such as Cannellini or Great Northern, rinsed and drained
1 medium shallot, minced
2 tablespoons (30 ml) freshly squeezed lemon juice
1 tablespoon (15 ml) sherry vinegar
½ teaspoon fine sea salt
½ teaspoon sweet paprika
¼ teaspoon freshly ground black pepper
2 tablespoons (30 ml) extra-virgin olive oil
2 celery ribs, diced small
8 ounces (227 grams) of pimento-stuffed green olives, sliced
¼ cup chopped flat-leaf parsley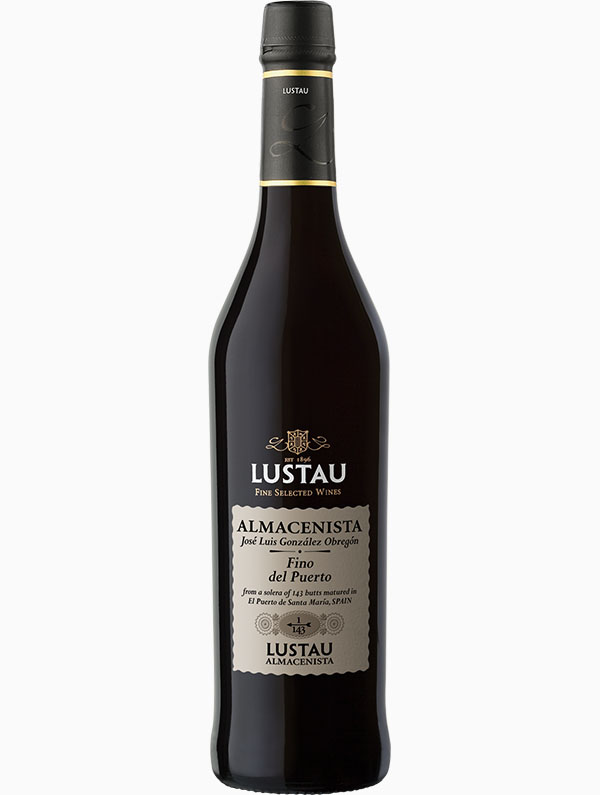 WHAT ARE 3 BEST TYPE OF BEANS FOR A BEAN SALAD
This recipe in particular calls for the common Cannellini beans (also known as white Italian kidney beans) but several other types can perfectly work too, or a combination, if you like them so much. Chickpeas (garbanzo beans) are quite different, but they also can make an outstanding summer salad topping so will Navy, Fava, or the red (kidney) beans all taste fabulous prepared this way. Your choice.
HOW TO CHOOSE THE BEST SHERRY VINEGAR FOR BEAN SALAD?
Now, there is one ingredient in this recipe that you should try to obtain because of its extraordinary quality, singularity, and versatility: sherry vinegar from the Jerez region in the province of Cádiz, Spain.
Did you know that the production and quality of sherry vinegar are monitored and controlled by the Consejo Regulador, and that sherry vinegar has its own Denominación de Origen, which is protected by EU law?
Vinagre de Jerez has a minimum of 6 months aging in wood.
Vinagre de Jerez Reserva has a minimum of 2 years aging in wood.
Vinagre de Jerez Gran Reserva is a category with a minimum of 10 years aging in wood.
Like sherry wines, most sherry vinegars are produced from wines which were made from the palomino grape. Sometimes Palomino vinegars are sweetened with the addition of a small amount of Pedro Ximénez wine.
To brighten and deepen the flavor of this bean salad we selected this sherry vinegar. Aged in a Solera system made up of only 24 casks, showing notes of nuts, dried fruits, and spices, and with a crisp, piercing acidity that makes a few drops in your favorite foods go a long way.
BEST SHERRY WINE TO PAIR WITH BEAN SALAD: ALMACENISTA FINO DEL PUERTO
What wine in the world do you guys think may be a good choice to go with a bean salad with sherry vinaigrette? Exactly, sherry. The large diversity of wine styles coming out of the region proves, once again, to be extremely useful when it comes to finding good alternatives for endless cuisines. Finding the right pairing option isn't always easy, especially for a challenging dish like this, with a racy profile (vinegar and lemon), the sharpness from raw shallots and chopped fresh parsley, the extra briny taste from the pimiento-stuffed olives, plus the spices. Well, we know of one!
HOW TO PREPARE 3 BEAN SALAD
Drain, rinse, and thoroughly dry the beans.
In a large mixing bowl, stir together the shallot, lemon juice, sherry vinegar, salt, paprika, and pepper.
Let sit for five minutes to give the lemon juice and vinegar a chance to take some of the bite out of the shallot.
Add the olive oil and stir or whisk well to make a dressing.
Add the beans, celery, olives, parsley, and tuna, if using.
Stir gently but thoroughly to distribute the ingredients and coat evenly with dressing.