Spring is in full swing in the northeast of the US! The long wait is over, we cherish this time of the year when everything blooms, the temperatures are spot on, and the hospitable daylight hours are winning over the hostile darkness of the winter months. What better celebration than enjoying lunch at the patio with a Peruvian style ceviche and a glass of sherry? A refreshing combination that brings together Spain and Latin America a tasteful union, allowing the components in both elements to fuse into an intimate bond, like if some sort of ancestral perception got involved. (June 28th is national Ceviche Day, you may want to mark your calendars to repeat this experience soon!).
Reading time: 4 Minutes
Author: Lucas Payá
Date: 08/05/2023
Category: Pairings
It's that time of year again, when the cold starts to break and warmer weather gradually begins to grace us with its presence.As the seasons change, we often seek out and welcome food and drink that reflects our surroundings.When things start to heat up, our desire for beverages that quench our thirst and cool us off grows exponentially with the increase in temperature.In a world filled with slushies and punches, there is one classic cocktail that has been helping us usher in Spring and Summer for centuries: Sangria

<strong>Tiempo de lectura:</strong> 6 Minutos<strong>Autor:</strong> Steven Dragun<strong>Fecha:</strong> 03/24/2023<strong>Categoría:</strong> Cócteles

PAIRING: CEVICHE
Full Ingredients list
35 oz white fish fillet Mahi-Mahi
17.5 oz lemon
17.5 oz lime
1 small purple onion
3 medium peppers habanero red peppers (Ají Amarillo if you can find it!)
1/2 cup fresh coriander
1 teaspoon ginger grated
Salt to taste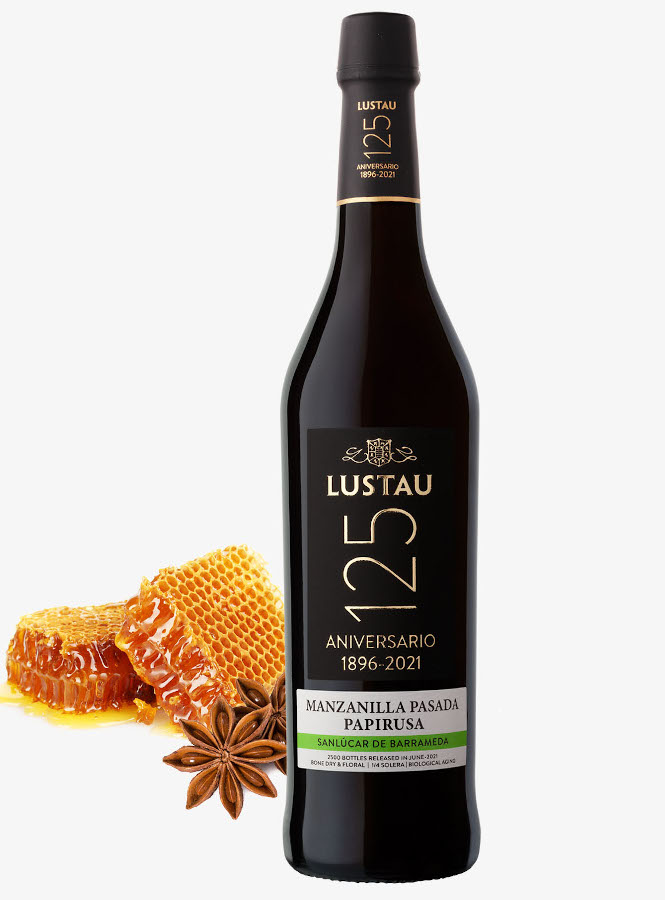 CEVICHE ORIGINS AND HISTORY
The dish is popular in the Pacific coastal regions of western Latin America. The origin of ceviche is ancient Incan which today corresponds to the modern-day country of Peru and Ecuador. The technique of macerating raw fish and meat in vinegar, citrus, and spices (escabeche) was brought to the Americas from Spain and is linked to the Muslim heritage in Spanish cuisine. However, archeological records suggest that something resembling ceviche may have been in the western region of South America as early as two thousand years ago.
The dominant position Lima held through four centuries as the capital of the Viceroyalty of Peru allowed for popular dishes, such as ceviche, to be brought to other Spanish colonies and in time they became a part of the local cuisine by incorporating regional flavors and styles.
The Peruvian origin of the dish is supported by chefs including Chilean Christopher Carpentier and Spaniard Ferran Adrià. In Peru, ceviche has been declared to be part of Peru's "national heritage" and has had a holiday declared in its honor.
CEVICHE WITH SHERRY RECIPE
There is an ocean of 'authentic' Peruvian fish ceviche (or cebiche) recipes out there, some even backed by international celebrity chefs, from Perú and elsewhere. Aiming to help you get the job done without complications, we considered this recipe from web exemplifies just that, and meets enough criteria to deem it authentic. What do you think?
Some observations for you to mull over:
-If you can find Key Lime it's much better than just regular lime & lemon combined
-Fresh Ají Amarillo is the best
-Choose a firm texture (super fresh) white fish
-Maceration times (in citrus juice) should be rather short, eat right away
-Minced garlic may be a fair addition, but be aware of this impactful ingredient in the final taste of the preparation
-Same with ginger (for a Japanese influence)
-Sweet potato and kernel corn always boiled and served (on the side) at room temperature, to tame the heat
-Proper management of the Leche de Tigre is key to balance the dish and nail the presentation
Wash and dry the fish. Cut the fish into cubes of approximately 2 cm. Remove any remaining skin, scales, or spines. It is important that you only have cubes of lean meat similar in size. Put the fish to the side.
Wash the lemons and limes. Squeeze them into a large bowl. Strain the fresh lime juice and lemon juice to remove any seeds.
This lime juice will serve to cook the fish by the marination process. Put the fish cubes into the juice marinade. Make sure that all the flesh is covered by the juice. Cover the container and store in the fridge for about 20 to 30 minutes. Use some ice cubes to cool the fish faster. From time-to-time check that the fish is "cooking" and turn gently so that each piece gets plenty of contact with the lime juice.
While the fish cooks, prepare the garnish. Wash the sweet potatoes with a brush and place in a steamer for about 30 minutes, until they are tender. When the potatoes are soft, remove from the steamer, remove the skin, and cut into large pieces.
Peel the plantain and cut in half, crosswise. With the help of a potato peeler cut the plantain into very thin slices. Place the slices or chips in a pan with enough oil to deep fry them. Make sure they don't touch, prevent fusing by stirring frequently with a wooden pallet. Carefully remove the plantain from the oil, when firm and fully fried, and place them on a plate covered with absorbent paper.
Wash the red peppers and onion. Open the peppers, remove seeds and veins, then cut into small squares. Peel the onion and cut it into thin strips. Finely cut the coriander.
Remove the ceviche from the refrigerator – the meat should already look cooked (the flesh should be opaque and about to fall apart). Add onion, chili and coriander, ginger, a pinch of salt and stir. Cover the ceviche again and leave it in the fridge for about 10 more minutes.
Remove the ceviche from the refrigerator and place in cups or small plates. Serve with the plantain chips, and sweet potatoes. Sprinkle with some coriander and ají limo chili pepper.
PAIRING CEVICHE WITH WINE – BEST WINE TO EAT CEVICHE WITH
It is evident that ceviche is a dish laden with a remarkable historic background, being as most historians agree, it originated during colonial times.
Today, we are presenting a sherry that also speaks of history; the Lustau 125 Manzanilla Pasada is a one-of-a-kind wine specifically selected to celebrate the recent 125 year anniversary of the House! One of only three wines exceptionally released to symbolize the winery's magnificent winemaking legacy, and the longstanding traditions, accumulated over the numerous decades.
A manzanilla with a more prolonged aging in cask (8 years), showing a greater body, extremely savoury yet floral and unctuous, almost creamy in texture. A wine designed to withstand high-acid dishes and with an unparallel quality to enhance the flavors of the most delicate foods. We particularly like it after a bite of sweet potato (sp) and plantain chips (pc); ceviche (c), sp, pc, wine (w)… c, sp, pc, w… over and over…
So, What is the best sherry vinegar for Ceviche? Oh yes, and if you want to give your ceviche a true Spanish flair, pour over it a few drops of original Vinagre de Jerez!