To say goodbye to the summer, and the final warm days in the region of Jerez, we chose this classic cold Spanish almond soup (Spanish ajo blanco) to accompany the recently released 2021 Lustau Fino de Jerez En Rama. En Rama sherries are is one consumed or bottled directly from barrel. The objective of En Rama is to transfer to the bottle the purest example of the wine that is in barrel. The combination of raw almonds, bread dough, garlic, olive oil and a splash of vinegar brilliantly pairs with this ultra-fresh and textured fino style. We found this easy recipe.
Depending on the amount of water you add, it can go from being a cold and creamy soup, to a very refreshing liquid that you can drink directly in a glass.
In addition, the final touch is given by the classic grapes with which the dish is decorated, as they introduce a delicious sweet-salty contrast. But you can also present it with crunchy Serrano ham, very simple to prepare and that gives it an extra salty touch that will further enhance the En Rama's savory taste.
Reading time: 4 Minutes
Author: Lucas Payá
Date: 08/05/2023
Category: Pairings
It's that time of year again, when the cold starts to break and warmer weather gradually begins to grace us with its presence.As the seasons change, we often seek out and welcome food and drink that reflects our surroundings.When things start to heat up, our desire for beverages that quench our thirst and cool us off grows exponentially with the increase in temperature.In a world filled with slushies and punches, there is one classic cocktail that has been helping us usher in Spring and Summer for centuries: Sangria

<strong>Tiempo de lectura:</strong> 6 Minutos<strong>Autor:</strong> Steven Dragun<strong>Fecha:</strong> 03/24/2023<strong>Categoría:</strong> Cócteles

PAIRING: AJO BLANCO
Full Ingredients list
7-8 ounces of raw and peeled almonds
1/2 a pound of crustless bread (a traditional country bread will work)
3 cups of cold water
3 small garlic cloves
1 ½ tablespoons of extra virgin olive oil (EVOO)
1 ½ teaspoons of sherry vinegar
Grapes to accompany (the sweeter the better) or Serrano ham cubes
Salt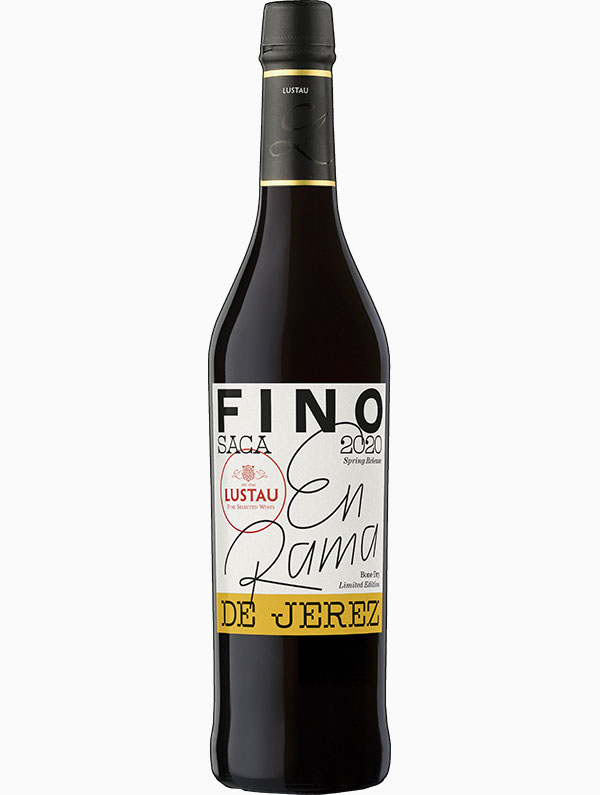 AJO BLANCO HISTORY – HOW THIS COLD SPANISH ALMOND SOUP RECIPE BECAME FAMOUS
Ajo blanco is said to date back to at least centuries of Arab rule in the region. It is speculated with its possible Roman and even Greek origin. In any case, today the invention of the ajo blanco is popularly disputed by Malaga and Granada provinces in Southern Spain, and some experts directly associate it with the Axarquía area of Malaga, with the town of Almáchar being the one that claims it most forcefully. Since 1968, there they celebrate every year the "party of the ajo blanco" on the first Saturday of September. The ajo blanco is considered by many as the precursor of the current gazpacho. We could call it the "mother" of all gazpachos, since it predates the arrival of tomatoes and peppers to the peninsula, ingredients that define them.
WHICH ARE THE BEST ALMONDS TO USE IN ALMOND SOUP? BEST ALMONDS FOR AJO BLANCO
Raw blanched (skinless) almonds create the cleanest-tasting, most delicate soup; Marcona almonds will add a very light toasty nuttiness. You can toast your own almonds if you want, but beware, even a light toasting can overwhelm the soup with an acrid roasted flavor.
BEST WINE FOR COLD SPANISH ALMOND SOUP – CHOOSING YOUR SHERRY!
The best wine for almond soup is: Lustau Fino de Jerez 3 en Rama! We can't think of a better wine to go with this raw almond, bread, and garlic dish. An impressive wine showing mineral notes and aromas of chamomile, rockpools and shells. With a juicy palate of hay, salted almonds, and olive brine, and with lots of bread dough flavors as well. Bottled in May 2021, these sherries are only released once per year when cellar master Sergio Martínez draws on his 14 years of experience to select only the very best casks of biologically aged sherries and bottles them straight from the cask, raw and unfiltered. The lack of fining and filtration keeps the tasting experience authentic and allows you to experience fino sherry at its absolute freshest and best.
ALMOND SOUP RECIPE – HOW TO PREPARE SPANISH ALMOND SOUP
1 Remove the crust from the bread with a knife, put the crumb in a bowl and add a little water to soften it. You can also put the slices with the crust in the water, and when the crumb is soft, remove the crust, as you prefer.
2 If your almonds are not peeled, simply put water in a pot, and when it boils, submerge the almonds in a strainer in the water, 2 or 3 times. Let them cool and you can peel them without much effort.
3 Now that we have all the ingredients ready, put them in a blender: the almonds, the breadcrumbs, the peeled garlic, the EVOO, the vinegar and a pinch of salt. Also add a little of water, not all of it at the moment.
4 Mix it for a couple of minutes or whatever you need to make a fine mixture. Now, add the necessary water so that it is with the texture that you like the most (up to 3 cups if you like it creamy).
5 Taste it and adjust salt if needed.
6 Let it rest in the fridge for at least an hour so that it is cold.
FAQ
Where does Ajo Blanco originate from?
Over a period of around 800 years, starting in 711, Moorish rulers governed parts of modern-day Spain. The name Andalucia in fact comes from the Moorish kingdom of Al-Ándalus. You'll find various Moorish influences in the cuisine in modern day Andalucia in particular. They also introduced ingredients like rice, sugar, saffron and almonds. Following their introduction, almonds became a popular crop in Spain that was well-suited to the climate and terrain. They are important to this day, with Spain being the second largest producer of almonds in the world, after the United States. Andalucia in the South and Valencia along the Mediterranean coast are the main regions where almonds are grown, with some areas covered in huge numbers of trees. The love of almonds is reflected in many favorite Spanish foods.
What does Spanish almond soup contain?
Ajo blanco, sometimes called "white gazpacho," is Spain's other famous chilled summer soup. Made with bread, almonds, garlic, olive oil, and a splash of vinegar, then topped with refreshing green grapes, it's another perfect warm-weather bread soup, and it just happens to be 100% vegan.
What is the best garlic for Ajo Blanco?
Any variation of the softneck garlic is perfect to make a cold almond soup. Among these are: 'Inchelium Red', 'California Softneck', 'California Early', 'Italian Loiacono', and 'Silver White'.