During the pre-prohibition days, sherry was being used in cocktails quite extensively. All the important cocktail books from this era contain several recipes that call for sherry. The Sherry Cobbler and the Bamboo are perhaps the most notable of all the sherry cocktails from this time. However, there is another classic sherry libation that deserves and is getting quite a bit of attention lately: The Adonis.
Reading time: 2 Minutes
Author: Steven Dragun
Date: 08/05/2023
Category: Cocktails
It's that time of year again, when the cold starts to break and warmer weather gradually begins to grace us with its presence.As the seasons change, we often seek out and welcome food and drink that reflects our surroundings.When things start to heat up, our desire for beverages that quench our thirst and cool us off grows exponentially with the increase in temperature.In a world filled with slushies and punches, there is one classic cocktail that has been helping us usher in Spring and Summer for centuries: Sangria

<strong>Tiempo de lectura:</strong> 6 Minutos<strong>Autor:</strong> Steven Dragun<strong>Fecha:</strong> 03/24/2023<strong>Categoría:</strong> Cócteles

COCKTAIL: ADONIS
Recipe author: Steven Dragun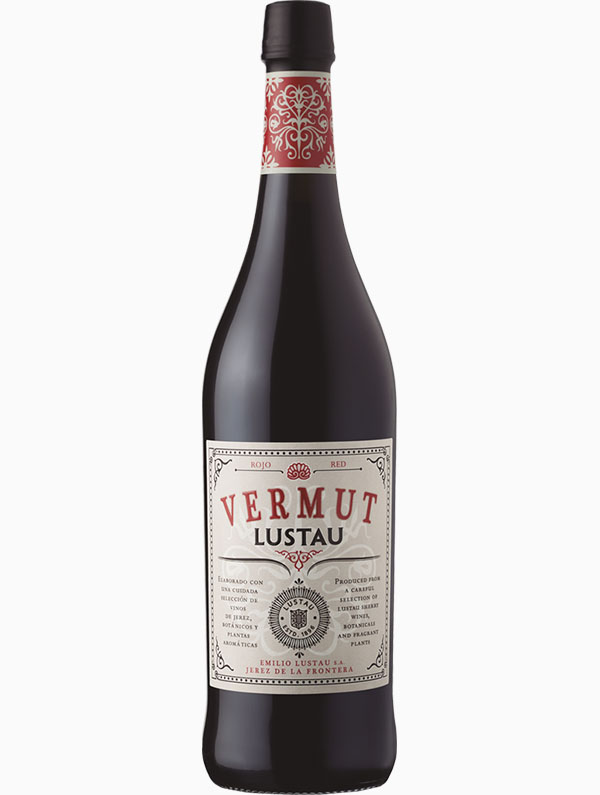 WHO INVENTED THE ADONIS COCKTAIL?
Sometime in the mid-1880s, the Adonis was created at the Waldorf-Astoria Hotel in New York City. It was invented in honor of a burlesque musical on Broadway called Adonis by William Gill. Adonis was the first show to make it to 500 performances, which at the time made it the longest running production in Broadway's history.
The Adonis and the Bamboo are very closely related, with the Adonis having a much broader flavor profile. The beauty of this cocktail lies in its simplicity: equal parts dry sherry and sweet vermouth with two dashes of orange bitters. Our take on this famed sherry classic uses amontillado sherry and sherry vermut, which gives this tasty beverage some serious depth and complexity.
WHAT IS THE BEST VERMOUTH FOR AN ADONIS COCKTAIL?
Although most recipes call for Italian sweet vermouth, any sweet, red vermouth will work best in the Adonis, specially Lustau Vermut Rojo, which will combine very well with the amontillado sherry. Lustau Vermut Rojo is a perfect blend of two sherry wines each aged individually in the traditional, authentic "Solera y Criaderas" System: An amontillado, dry and nutty, with character. A pedro Ximénez, sweet, intense, and velvety. A perfect vermouth for a complex Adonis.
BEST SHERRY FOR AN ADONIS IS: LUSTAU AMONTILLADO LOS ARCOS
Any dry, oxidative sherry will work nicely as they enhance the flavor profile of sweet vermouth. Our recipe calls for Lustau Amontillado Los Arcos, aged for equal periods under "flor" and in contact with the oxygen, in Jerez de la Frontera. This dry amontillado acquires a genuine, rich, and nutty flavor that will provide a smooth, rounded texture to our Adonis.
ADONIS RECIPE
Add all ingredients to a mixing glass
Add ice, stir, and strain into a chilled coupe glass
Express orange oil over the cocktail and garnish with the orange twist.
ADONIS VARIATIONS
Adonis with Quinquina
1.5oz Maurin Quina
2 dashes Angostura Bitters
Garnish: Lemon Twist
Manhattan/Adonis Hybrid
.75oz Bourbon
1.5oz Lustau Vermut Rosé
2 dashes Orange Bitters
Garnish: Orange Twist & Cherry
FAQ
What are low ABV cocktails?
Low ABV drinks generally have a much lower alcohol content than most cocktails, with the ABV being around 5%. Check this article about Low ABV Cocktails and the role sherry plays here.
What is a highball adonis cocktail?
A highball Adonis cocktail is simply a standard Adonis served over ice and topped with club soda.