Before cocktails were officially a defined category, the earliest cocktails were inspired by British punches, which contained alcohol, fruit juice, and spices. The term cocktail was first published in Britain in 1798, and since then, the UK has continued to push the envelope and provide some of the world's most notable drinks. The Espresso Martini is extremely popular now, and the Bramble has popped up on many menus over the last decade. Alongside these two wonderful classics, there is another that is seeing a resurgence as of late: The Pornstar Martini.
Reading time: 1 Minutes
Author: Steven Dragun
Date: 08/05/2023
Category: Cocktails
It's that time of year again, when the cold starts to break and warmer weather gradually begins to grace us with its presence.As the seasons change, we often seek out and welcome food and drink that reflects our surroundings.When things start to heat up, our desire for beverages that quench our thirst and cool us off grows exponentially with the increase in temperature.In a world filled with slushies and punches, there is one classic cocktail that has been helping us usher in Spring and Summer for centuries: Sangria

<strong>Tiempo de lectura:</strong> 6 Minutos<strong>Autor:</strong> Steven Dragun<strong>Fecha:</strong> 03/24/2023<strong>Categoría:</strong> Cócteles

COCKTAIL:
PORNSTAR 
Full Ingredients list
.75oz Vanilla-infused Lustau Fino Jarana
.75oz Grey Goose La Vanille Vodka
.5oz Chinola Passion Fruit Liqueur
2oz Boiron Passion Fruit Puree
.5oz Vanilla Syrup
2oz Champagne
Garnish: Half of a passion fruit
Recipe author: Steven Dragun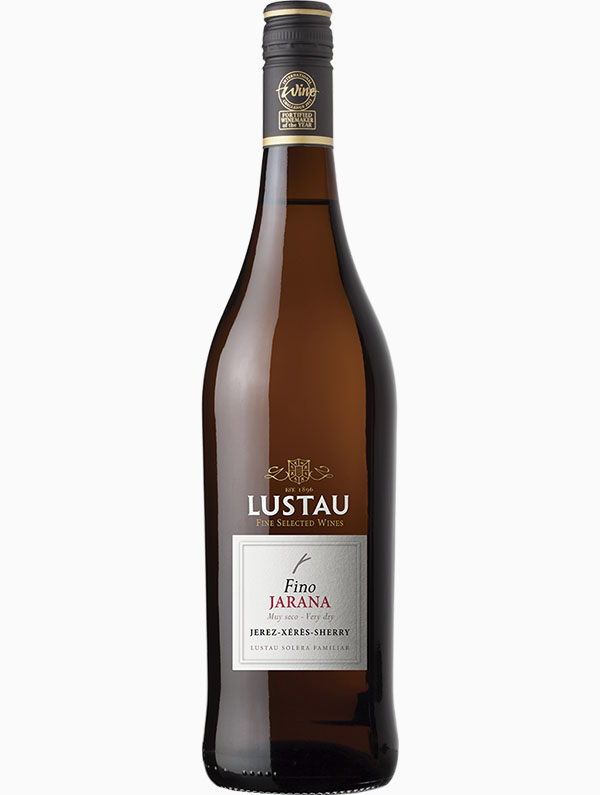 ORIGINS OF THE PORNSTAR MARTINI COCKTAIL NAME
The Pornstar Martini has become a staple of the second golden age of the cocktail. Invented in 2003 by Douglas Ankrah from The Townhouse in London, the Pornstar Martini is one of the most notable contributions from the London cocktail scene, alongside the Espresso Martini and The Bramble, both of which are also seeing a resurgence as of late. The name Pornstar is a homage to the Sex on the Beach and the Slow Comfortable Screw, both of which have sexual innuendos built into the name. It's important to note that the Pornstar was not originally conceptualized as a martini, but eventually found its home in the Martini variation world due to the oversized Martini glass that was so popular during this time. According to Ankrah, the presentation in the Martini glass is what really helped solidify the Pornstar's place in cocktail history. As for the ingredients themselves, The Pornstar is one of those drinks that really needs to be balanced correctly. It is very easy to make this drink too sweet, which will ultimately throw off the entire flavor profile of the Pornstar. Originally created with vanilla vodka, our take on this beloved new-age classic utilizes a vanilla-infused fino sherry in conjunction with vanilla vodka, which adds a hint of salinity that enhances the passionfruit and champagne flavors quite nicely.
Pornstar Martini inventor: Who invented the Pornstar Martini variation?
As we mentioned above, the Pornstar Martini inventor was Douglas Ankrah. He created the recipe in 2003 while he was working at The Townhouse (London).
What is the best vodka for a Pornstar martini cocktail with Sherry?
Either Grey Goose La Vanille Vodka or Stoli Vanilla Vodka will work well in our Pornstar Martini.
BEST SHERRY FOR A PORNSTAR MARTINI: LUSTAU FINO JARANA
Any vanilla infused fino sherry or manzanilla will work best in our Pornstar variation. Both fino or manzanilla will add a touch of salinity and nutty notes that will match perfectly with the sweet flavors of both vanilla vodka and passionfruit. Also, the sharp, mineral profile of the sherry will also connect and match with the yeasty character of the champagne, creating very well built cocktail, adding new layers of texture to the classic, original recipe.
PORNSTAR MARTINI RECIPE – HOW TO MAKE A PORNSTAR MARTINI USING SHERRY
Add all ingredients, except the champagne, to a cocktail shaker.
Add ice, shake, and strain into a large Martini glass.
Garnish with a half of a passion fruit.
Serve 2oz of Champagne on the side to accompany the cocktail.
PORNSTAR MARTINI VARIATIONS
Dry Pornstar Martini
.5oz Bonanto Aperitif
1oz Lime Juice
.25oz Monin Passionfruit Syrup
.25oz Monin Vanilla Syrup
Garnish: Lime Twist
Frozen Pornstar Martini (prepared in a blender)
1.5oz Lustau Manzanilla Papirusa Sherry
2oz Champagne
.75oz Chinola Passionfruit Liqueur
.5oz Licor 43
.25oz Lime Juice
.5oz Monin Vanilla Syrup
1 cup of ice
Garnish: Mint Sprig
FAQ
How much vodka does a Pornstar martini have?
1.5oz of Vanilla Vodka is required for a traditional Pornstar Martini
What is the best sherry for a martini?
Any fino or manzanilla sherry is best in any martini variation.
Who invented the Pornstar Martini?
Douglas Ankrah invented the Pornstar in London in 2003.
What is the best passion fruit for a Pornstar martini?
Either Chinola or Passoa Passion Fruit liqueurs will work best in a Pornstar Martini.