The usage of sherry in cocktails has a long history that dates back to the pre-prohibition days of cocktail culture. Bartenders were using sherry to develop all sorts of wonderful new creations, and if you were to peruse through some of the earliest cocktail books, you'll find many recipes that call for sherry. Of all the creations from this era,
The Bamboo cocktail is one of the few that has stood the test of time and is still being enjoyed by many cocktail enthusiasts across the globe. Like many classic cocktails, the story of the Bamboo is a little muddy. It is said that Louis Eppinger, a famed German bartender from San Francisco invented the drink in the 1890's while he was working at The Grand Hotel in Yokohama, Japan. However, the first written reference to the Bamboo was published in 1886 by the Western Kansas World publication and proclaimed that "a new and insidious drink has been introduced by some Englishman and is becoming popular in the New York barrooms. It consists of three parts sherry and one part vermouth, and it is called 'bamboo'." Regardless of who and when it was created, the Bamboo is a wonderful Martini variation that is worth investigating. Our take on this sherry staple features an equal parts ratio of dry, biological sherry and dry vermouth, accompanied by orange bitters.
Reading time: 3 Minutes
Author: Steven Dragun
Date: 08/05/2023
Category: Cocktails
It's that time of year again, when the cold starts to break and warmer weather gradually begins to grace us with its presence.As the seasons change, we often seek out and welcome food and drink that reflects our surroundings.When things start to heat up, our desire for beverages that quench our thirst and cool us off grows exponentially with the increase in temperature.In a world filled with slushies and punches, there is one classic cocktail that has been helping us usher in Spring and Summer for centuries: Sangria

<strong>Tiempo de lectura:</strong> 6 Minutos<strong>Autor:</strong> Steven Dragun<strong>Fecha:</strong> 03/24/2023<strong>Categoría:</strong> Cócteles

COCKTAIL: BAMBOO
Full Ingredients list
1.5oz Lustau Manzanilla de Sanlúcar En Rama
1.5oz Lustau Vermut Dry
2 Dashes of Orange Bitters
Garnish: Lemon Twist
Recipe author: Steven Dragun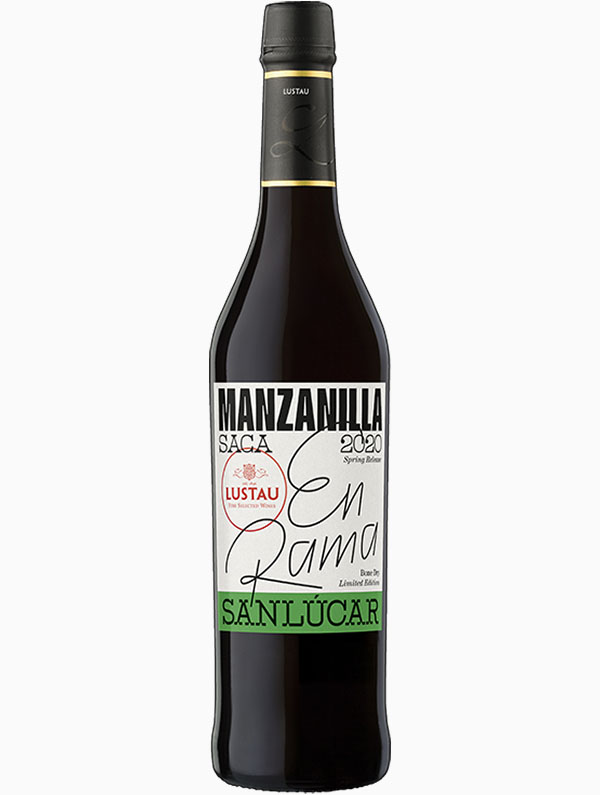 WHY IS IT CALLED THE BAMBOO COCKTAIL?
Unfortunately, we cannot confirm the exact reason as to why this drink is called the Bamboo due to not being able to pinpoint its creator, origins or when the drink was officially created.
WHICH TYPE OF SHERRY IS BEST FOR A BAMBOO COCKTAIL?
There is not a specific best sherry for bamboo cocktails. However, any dry, biological sherry will work in this beloved classic Martini riff. Our approach in this case is manzanilla de Sanlúcar.
WHICH TYPE OF VERMOUTH IS BEST FOR A BAMBOO COCKTAIL?
Any dry vermouth will work in this cocktail. Due to its delicacy, something that is not too aromatized would be preferred so the vermouth does not overpower the sherry. A neutral dry vermouth will be the best option for our Bamboo cocktail.
ABOUT LUSTAU MANZANILLA EN RAMA
We decided to Lustau's Manzanilla En Rama as the light filtration enhances the funk and complexity of the sherry, which adds additional mouthfeel and depth to the Bamboo cocktail.
BAMBOO WITH SHERRY COCKTAIL RECIPE
Add all ingredients to a mixing glass.
Add ice, stir, and strain into a chilled coupe glass.
Express lemon oil over the cocktail, and garnish with a lemon twist.
TIPS FOR MAKING A BAMBOO COCKTAIL
Try swapping out different dry sherries and vermouths to find the balance that you prefer. We are fortunate enough to live in a time where there are many different Lustau dry wines on the market, so feel free to take advantage of what's out there and find what is best for you.
FAQ
Who invented the bamboo cocktail?
Most people credit Louis Eppinger with creating the Bamboo, but this cannot be confirmed. However, Eppinger is definitely someone who is responsible for its success during the late 1880's and early 1890's.
What is the best type of sherry for a bamboo cocktail?
Any dry, biologically aged sherry (fino or manzanilla) will work best in this cocktail.
What is the best type of vermouth for a bamboo cocktail?
Any dry vermouth will work well in this cocktail, as long as it is not too pungent.
What are the Bamboo cocktail origins?
The Bamboo originated in the late mid 1880's, but its exact origin is still unknown.