The Piña Colada is one of those cocktails that gets a bad rap, but when executed well, is a perfect companion for a scorching hot day. The drink was created by Ramon Marrero Perez of Caribe Hilton Hotel's Beachcomber Bar in 1952, or Ramon Portas Mingot of the Barrachina Restaurant in 1963, both located in San Juan, Puerto Rico.
These gentlemen lay claim to the creation of this classic rum cocktail, but the first utterance of the term Piña Colada came from an article in Travel Magazine in 1922, which describes a delicious and refreshing drink made of Bacardi rum, fresh pineapple and lime juice, along with a touch of sugar. This variation is now known as the Cuban Piña Colada, which is slightly different from the modern classic. The literal translation for Piña Colada is "strained pineapple." However, coconut is also a major player in this drink, and was not a readily available ingredient until the launch of the ever-famous Coco Lopez Cream of Coconut back in the early 1950's. The modern approach to this drink didn't appear in cocktail books until the late 1960's, and since then, has been transformed numerous times. Our take on this fan favorite incorporates dry Sherry, as it is a perfect substitute for rum. Turning it into the Sherry Colada cocktail.
Reading time: 3 Minutes
Author: Steven Dragun
Date: 08/05/2023
Category: Cocktails
It's that time of year again, when the cold starts to break and warmer weather gradually begins to grace us with its presence.As the seasons change, we often seek out and welcome food and drink that reflects our surroundings.When things start to heat up, our desire for beverages that quench our thirst and cool us off grows exponentially with the increase in temperature.In a world filled with slushies and punches, there is one classic cocktail that has been helping us usher in Spring and Summer for centuries: Sangria

<strong>Tiempo de lectura:</strong> 6 Minutos<strong>Autor:</strong> Steven Dragun<strong>Fecha:</strong> 03/24/2023<strong>Categoría:</strong> Cócteles

COCKTAIL: SHERRY COLADA
Full Ingredients list
2oz Lustau Amontillado Escuadrilla Sherry
1oz Pineapple Juice
.5oz Cream of Coconut
.5oz Lime Juice
1 cup of ice
Garnishes: Pineapple Wedge and Maraschino Cherry
Poco Grande Glass(Piña Colada Glass)
Blender
Recipe author: Steven Dragun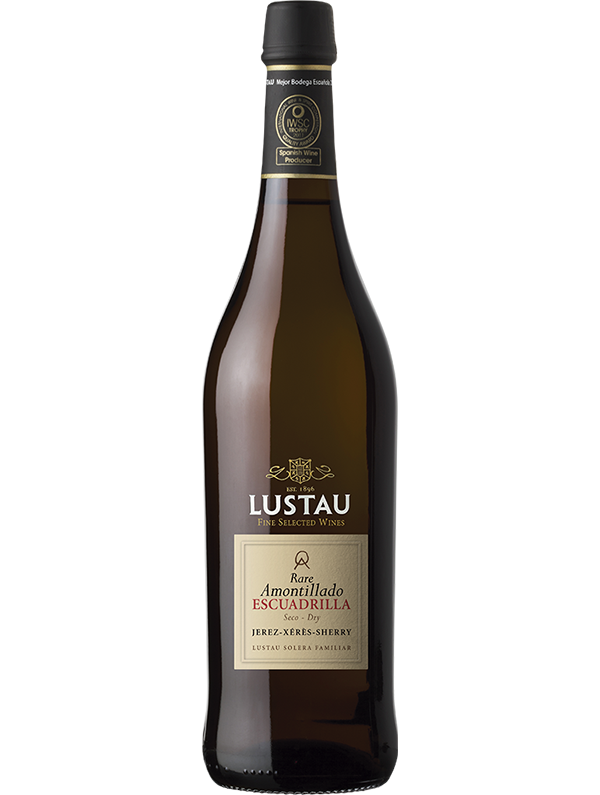 WHICH SHERRY IS BEST FOR SHERRY COLADA?
The Sherry Pina Colada works with any dry Sherry, but shines nicely when made with Amontillado Sherry, as the nutty notes of the Amontillado work very well with the coconut. Furthermore, most modern recipes of this drink have incorporated two different types of rum, which makes Amontillado a perfect candidate as it is like blending a Fino Sherry with and Oloroso Sherry.
ABOUT LUSTAU AMONTILLADO ESCUADRILLA
Although Lustau has several different styles of Amontillado Sherry, we chose to use our Amontillado Escuadrilla Sherry as it is aged a little longer, which gives the Sherry a bit more punch, allowing it to cut through the sweetness of the pineapple and coconut.
SHERRY COLADA RECIPE
Add all ingredients to the blender
Blend until all of the ice is crushed, and the cocktail is silky smooth
Pour into the Poco Grande Glass
Garnish with Piñapple Wedge and Maraschino Cherry
TIPS FOR PÎÑA COLADA COCKTAIL WITH SHERRY
Feeling adventurous? Try this cocktail with pineapple and another fruit blended in! Strawberry coladas are quite popular and are worth investigating. In addition, try adding some rum to go along with the sherry as it will give the cocktail a little more kick. If you don't like pineapple, try using mango or papaya. They both have roughly the same amount of sugar, consistency, and color, which will work well in lieu of pineapple.
PIÑA COLADA WITH SHERRY VARIATIONS AND TYPES
Mango Piña Colada Variation ingredients
2oz Lustau manzanilla papirusa sherry
1oz mango Juice
.5oz cream of coconut
.5oz lime juice
1 cup of ice
Garnish: mango slice
Poco Grande glass
Virgin Chai Piña Colada – Piña colada with Chai tea
2oz Chai tea
1oz pineapple juice
.5oz cream of coconut
.5oz lemon juice
1 cup of ice
Garnish: Cinnamon stick
Poco Grande glass
Strawberry piña colada with sherry
1oz pineapple juice
.5oz cream of coconut
4-6 Strawberries (depending on size)
1 cup of ice
Garnish: pineapple wedge and strawberry
Poco Grande glass
FAQ
What is the best rum for a Piña Colada with Sherry?
What rum should I use? Would dark or spiced rum work for Sherry Piña Colada? Any rum will work, but a white rum is preferred as it will not interfere with the Sherry flavor as much as a dark rum will.
What other fruits can I put in my Piña colada?
What type of fruit can I use for an alternative Sherry Piña Colada? Use whichever fruits you would like! There are no wrong answers here as it is up to your personal preference
What is the best glass to drink a Piña colada from?
I don't have a Piña Colada glass, is there any other type of glass suitable for Sherry Piña Colada? The Poco Grande Glass is the standard glass used, but feel free to use any glass that is at least 12oz in volume.
Why is it called the Piña colada?
I can't find fresh pineapple at the grocery store or the market, is canned pineapple suitable for Sherry Piña Colada? Piña Colada means strained pineapple in Spanish. This is really inferring to the importance of using fresh pineapple juice as canned pineapple juice will not taste the same.
How long can I preserve Piña colada in the fridge?
Can I prebatch Sherry Piña Colada and store it in the refrigerator? How long will it last until it loses its freshness? Even though there is alcohol in the cocktail, a batch of Piña Colada will start to lose its freshness after a week in the refrigerator.