In less than 100 years, the Margarita has transformed from a variation of The Daisy (Tequila, orange curaçao, lime juice, and club soda), to a staple of the cocktail movement. Due to its simplicity and approachability, the sherry margarita cocktail has become a drink that most people know and love, quickly making it a top selling cocktail around the world. Our take on this lovely classic utilizes Lustau dry sherry and mezcal creating a sherry and mezcal cocktail, which provides a refreshingly clean and smoky experience. The salinity from the sherry and the minerality from the mezcal play together nicely creating the perfect simple sherry cocktail, while keeping the overall flavor profile similar to a traditional tequila margarita. This fun and easy low ABV option is certain to invigorate your senses and will become a favorable go-to in the years to come.
Reading time: 3 Minutes
Author: Steven Dragun
Date: 08/05/2023
Category: Cocktails
It's that time of year again, when the cold starts to break and warmer weather gradually begins to grace us with its presence.As the seasons change, we often seek out and welcome food and drink that reflects our surroundings.When things start to heat up, our desire for beverages that quench our thirst and cool us off grows exponentially with the increase in temperature.In a world filled with slushies and punches, there is one classic cocktail that has been helping us usher in Spring and Summer for centuries: Sangria

<strong>Tiempo de lectura:</strong> 6 Minutos<strong>Autor:</strong> Steven Dragun<strong>Fecha:</strong> 03/24/2023<strong>Categoría:</strong> Cócteles

COCKTAIL: SHERRY MARGARITA
Full Ingredients list
1.5oz Lustau Manzanilla Papirusa
0.5oz Mezcal
0.5oz Orange Curaçao
1.0oz Lime Juice
0.25oz Agave Nectar
Garnish: Lime Twist (discarded)
Glassware: Coupe
Ice
Recipe author: Steven Dragun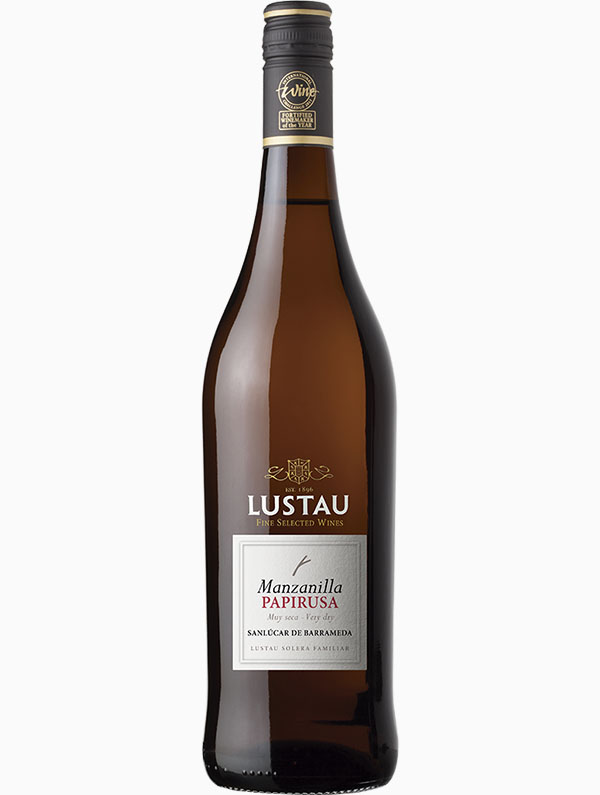 WHICH SHERRY IS BEST FOR MARGARITA COCKTAIL
Although any of the dry sherry styles can work in this recipe, fino or manzanilla sherry pair best for the sherry margarita cocktail due to its refreshing nature. The crisp, briny, bone-dry finish provides a solid foundation for the other ingredients to shine.
ABOUT LUSTAU MANZANILLA PAPIRUSA 
With so many biological wines to choose from, Lustau's manzanilla Papirusa was selected for this cocktail, choosing the manzanilla sherry for the margarita cocktail. It was the most stable of the biological wines from the three towns within the Sherry Triangle as it has a nice complexity, without being too clean or too funky. 
EL PICODOR – STEP BY STEP HOW TO PREPARE THIS VERSION OF A SHERRY MARGARITA COCKTAIL
Add all liquids to a shaker tin.
Add ice.
Shake.
Double strain into a chilled coupe glass.
Express lime oil over the glass and discard.
TIPS FOR SHERRY MARGARITA COCKTAIL
The best parts about creating cocktails are the little variations and experiments one tries while searching for the ideal recipe. In this instance, try playing with different orange liqueurs to see which is best for you. Here are some suggestions:
Caballero Orange Liqueur
Cointreau (used in the original Margarita recipe)
Grand Marnier
Pierre Ferrand Dry Curaçao
Combier L'Orginial Liqueur D'Orange
Mandarin Napoleon
SHERRY MARGARITA: VARIATIONS AND TYPES
Here are some other sherry margarita variations worth exploring:
Dry sherry margarita cocktail variation with Lime
2.0oz Lustau Fino Jarana
0.5oz Pierre Ferrand Dry Curaçao
1.0oz Lime Juice
0.25oz Agave Nectar
Garnish: Lime Wheel & Salted Rim (optional)
Serve over ice in a Rocks Glass
Sherry grapefruit margarita cocktail recipe
2.0oz Lustau Amontillado Los Arcos
0.5oz Mandarin Napoleon
0.75oz Grapefruit Juice
0.25oz Lime Juice
0.25 Agave Nectar
Garnish: Grapefruit Slice and Salted Rim (optional).
Serve over ice in a Coupe Glass
FAQ
Can I use palo cortado sherry for a margarita?
Yes, palo cortado is a dry sherry which works well in margaritas.
Can I use fino sherry for a margarita?
Yes, fino is a dry sherry which is preferred in a margarita.
What is the best orange liqueur for the sherry margarita?
We prefer Pierre Ferrand Dry Curaçao as it has an authentic flavor that is not too sweet.
What mezcal is best to mix with sherry?
One that is at an affordable price point and isn't too overpowering with smoke. Del Maguey Vida, Fidencio Blanco, or El Silencio would be good choices.
Which glass is best for a sherry margarita?
A rocks glass as it is the right volume for the drink and is traditionally used in most margaritas.