Of all the Martini variations, The Gibson is perhaps one of the most well-known cocktails and is currently experiencing a resurgence amongst classic craft cocktail lovers. Like many classic cocktails, the history of The Gibson is a bit fuzzy. The drink first appeared in 1908 in William Boothby's The World's Drinks And How To Mix Them, and the only difference between The Gibson and The Martini was the lack of bitters (Martinis had bitters in them pre-prohibition). Today, what separates the two drinks is simply the garnish: a cocktail onion versus an olive or a lemon twist. The addition of the onion is said to have originated from Charles Dana Gibson, a graphic artist who was known for his portraits of "Gibson girls." It is said that he approached the bartender Charles Connolly and requested a fresh take on the Martini, to which Mr. Connolly responded by dropping an onion in the cocktail as a garnish.
Whether this is true or not does not detract from the lovely umami flavors the onion adds to the cocktail. Traditionally made with gin and dry vermouth, our take on The Gibson utilized Fino Sherry as the brininess from the Sherry is a perfect pairing with the cocktail onion.
Reading time: 6 Minutes
Author: Steven Dragun
Date: 08/05/2023
Category: Cocktails
It's that time of year again, when the cold starts to break and warmer weather gradually begins to grace us with its presence.As the seasons change, we often seek out and welcome food and drink that reflects our surroundings.When things start to heat up, our desire for beverages that quench our thirst and cool us off grows exponentially with the increase in temperature.In a world filled with slushies and punches, there is one classic cocktail that has been helping us usher in Spring and Summer for centuries: Sangria

<strong>Tiempo de lectura:</strong> 6 Minutos<strong>Autor:</strong> Steven Dragun<strong>Fecha:</strong> 03/24/2023<strong>Categoría:</strong> Cócteles

COCKTAIL: GIBSON MARTINI
Full Ingredients list
2.5oz London Dry Gin
.5oz Lustau Fino del Puerto
Garnish: Pickled cocktail onion
Recipe author: Steven Dragun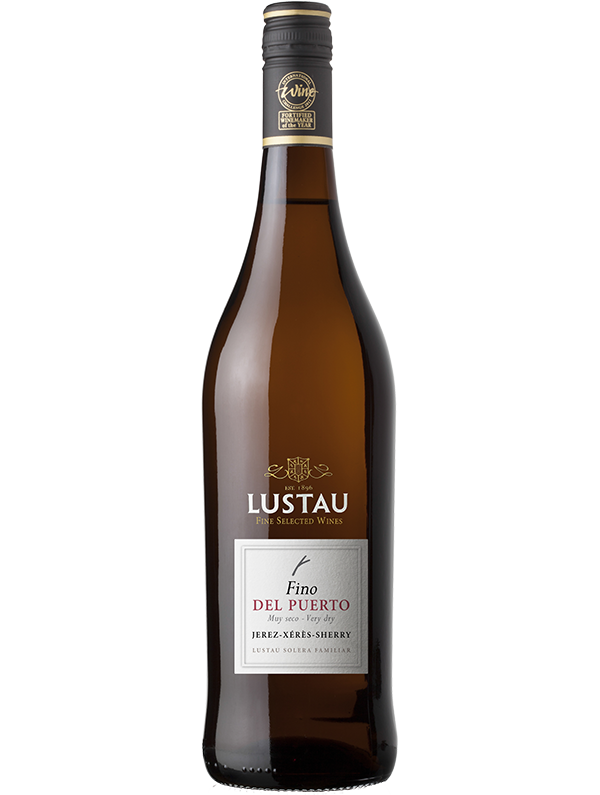 WHICH SHERRY IS BEST FOR GIBSON MARTINI
Although any dry sherry could feasibly work in The Gibson, we recommend any biologically aged Sherry, such as Fino or Manzanilla. The crisp and clean notes of the Fino/Manzanilla allow the complexity of the onion's flavors to really shine in this cocktail. Additionally, this will work for any standard Martini as the Fino/Manzanilla provides a nice canvas to showcase the flavors of an olive or lemon twist.
Which rum is best for a daiquiri cocktail?
The original recipe calls for Bacardi Carta Blanca, but any white rum will do just fine.
ABOUT LUSTAU FINO DEL PUERTO
We decided to choose Lustau Fino del Puerto, as it has a good amount of salinity and funk, which really transforms the cocktail in a delightful way and Lustau Pedro Ximénez San Emilio to add an even more Cuban touch to the cocktail.
GIBSON MARTINI COCKTAIL RECIPE
Add Gin and Fino Sherry to a mixing glass
Add ice and stir for 30 seconds
Strain into a chilled Martini or Coupe glass and garnish with an onion
TIPS FOR PREPARING THE GIBSON COCKTAIL
As we mentioned above, try this cocktail with different dry Sherries to see which suits you best. Perhaps you will like the nutty flavors of an Amontillado Sherry when incorporated with the briny notes from the pickled onion. There are no wrong answers here as long as you come out with a drink that you are satisfied with.
GIBSON COCKTAIL VARIATIONS
Vodka Martini with Sherry
2.5oz Vodka
.5oz Lustau Fino Jarana Sherry
Garnish: Olives
50/50 Martini
1.5oz Dry Gin
1.5oz Lustau Amontillado Los Arcos Sherry
Garnish: Lemon Twist
Dirty Martini
2oz London Dry Gin
.5oz Lustau Manzanilla Papirusa Sherry
.5oz Olive Juice
Garnish: Olives
FAQ
Who invented the gibson?
Allegedly, The Gibson was created by bartender Charles Connolly
What is the best gin for Gibson martini?
Any London Dry Gin will work well in The Gibson cocktail
Should a gibson be shaken or stirred?
Traditionally, The Gibson is a stirred cocktail. However, shaking Martinis and their variations is a personal preference, so if you like your Gibson to be shaken, please feel free to do so. If you are unsure, try the drink both ways to decide whether you prefer it shaken or stirred.
How much alcohol does a Gibson martini have?
Depending on which Gin you use, The Gibson is approximated 34% ABV