The Gin & Tonic is one of the most complex two ingredient cocktails on the planet, with endless avenues for customization and experimentation.  Dating back to the late 1850's, when the British took control of India, the G&T was created not as a tasty beverage, but as a remedy for malaria.  Tonic water, which is infused with quinine found in cinchona bark, was discovered as a promising treatment for malaria. 
However, there was one problem: it tasted terrible.  The bitterness from the cinchona bark made the tonic extremely harsh, making the drink very hard to consume.  The brilliant mind who decided to add gin to the tonic water remains a mystery, but they gave birth to a cocktail that would soon cover the globe.  When the G&T reached Spain, it was greeted with open arms as its refreshing quality quenched the thirst of so many throughout the drier and warmer times of year, creating the perfect Mediterranean cocktail.  Its popularity grew so much that Spain adopted and redesigned the G&T, using large copa glasses, multiple garnishes, and premium tonics, which created a variation that mirrored their own culture. We have taken the Spanish G&T one step further by introducing some sherry, and thus creating the SG&T: Sherry, Gin and Tonic
Reading time: 2 Minutes
Author: Steven Dragun
Date: 08/05/2023
Category: Cocktails
It's that time of year again, when the cold starts to break and warmer weather gradually begins to grace us with its presence.As the seasons change, we often seek out and welcome food and drink that reflects our surroundings.When things start to heat up, our desire for beverages that quench our thirst and cool us off grows exponentially with the increase in temperature.In a world filled with slushies and punches, there is one classic cocktail that has been helping us usher in Spring and Summer for centuries: Sangria

<strong>Tiempo de lectura:</strong> 6 Minutos<strong>Autor:</strong> Steven Dragun<strong>Fecha:</strong> 03/24/2023<strong>Categoría:</strong> Cócteles

COCKTAIL: MEDITERRANEAN GIN TONIC
Full Ingredients list
1oz Lustau Fino Jarana
1oz Spanish Gin
6oz Fever Tree Mediterranean Tonic
Garnish(es) of your choice
Highball
Ice
Recipe author: Steven Dragun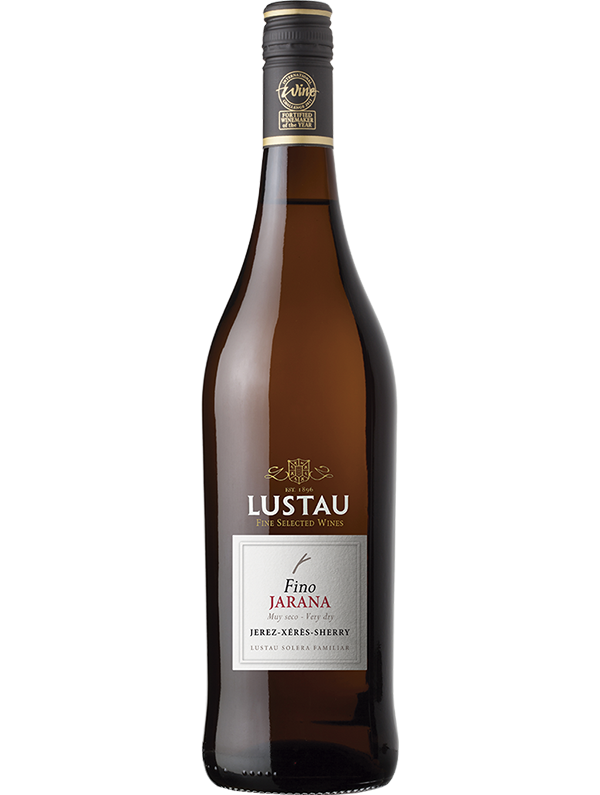 WHAT SHERRY IS BEST FOR MEDITERRANEAN STYLE GIN TONIC COCKTAIL
The sherry, Gin and Tonic works with any fino or manzanilla sherry as the dry, crisp, and refreshing qualities complement the gin and tonic nicely.  Additionally, the salinity from the fino/manzanilla provides the essence of the Mediterranean, which gives the cocktail a very authentic feel.
ABOUT LUSTAU FINO JARANA
We decided to go with our Lustau Fino Jarana as we found it worked best with the gin.  The finos from Jerez de la Frontera tend to be a little more structured than the ones from El Puerto de Santa María as the sherry is more distant to water, which is ideal for full bodied but still classy finos.  Consequently, Fino Jarana is very vibrant and full of character, which prevents the sherry from getting lost in the cocktail, creating the perfect balance between Gin & Sherry.
SHERRY GIN TONIC RECIPE 
Add Lustau Fino Jarana and Gin to the Highball glass
Add ice
Top the ice with Tonic.
Give it a gentle stir
Add garnish(es) to the cocktail
G&T COCKTAIL VARIATIONS AND TYPES
In keeping with the Spanish tradition, how about adding some vermouth(vemut) to your Gin & Tonic in place of the sherry?  Vermut has long been a part of Spanish drinking culture and continues to thrive today.  Here is a nice variation for you to try, which features Lustau's new Vermut Rose:
1oz Lustau Vermut Rose
1oz Spanish Gin
6oz Fever Tree Aromatic Tonic
Garnish(es) of your choice
Copa de Belon Glass
Ice
TIPS FOR MAKING A WHITE NEGRONI
Try experimenting with different gins as the botanicals can vary greatly, which will change the cocktail in a drastic way. Additionally, try another gentian liqueur instead of Suze. The color will be much softer and will also steer the overall flavor of the cocktail in a different direction.
FAQ
What is a good mixer for sherry? 
Any tonic or soda works very well in a sherry Highball.  
Can i make a Gin Tonic Cocktail only using fino sherry?
Yes, you can either add fino sherry to the cocktail, or simply substitute it for the Gin
What is the best tonic to use in a Gin Tonic?
This is very difficult to answer as there are so many great tonics out in the market today, and everyone has their own preference for what they are looking for in a tonic.  However, here are some quality brands that are sure to lead you to your next favorite tonic:  Fever Tree, London Essence, Thomas Henry, Q Tonic